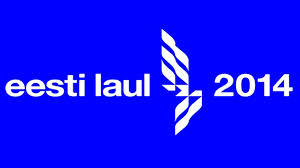 Tonight's ten strong line up in the second semi of Eesti Laul features some fresh, undiscovered talent as well as more established names. Estonia has excelled itself this year in terms of originality; will tonight's choices find universal appeal with both jurors and viewers as was the case last week?
Tonight's semi final from Tallinn is all about a battle of the names: majorly known artists such as Traffic, Sofia Rubina and Sandra Nurmsalu are in contention of the five spots in the final up for grabs tonight. But it's not just about the artists; there are also some prolific songwriters behind some of tonight's entries. Liisi Koikson has made a name for herself both in musicals and theatre as well as being a renowned jazz artists. Sven Lõhmus is a force to be reckoned with on the Estonian Eurovision circuit, having already had three of his songs represent Estonia at Eurovision; Let's Get Loud by Suntribe in 2005, Rändajad by Urban Symphony in 2009 and Getter Jaani's 2011 entry Rockerfeller Street from 2011 as well as runner up in last year's Eesti Laul Grete Paia's Päästke noored hinged. Can he achieve an impressive fourth Eurovision entry? Perhaps he'll come one step closer to that achievement tonight – rest assured, we're in for an interesting show.
The songs: (More information about the ten participants can be found in our Get To Know article)
01. Norman Salumäe – Search (T & M: Norman Salumäe)
Norman already tried his luck with August Hunt, but failed to make an impression. He was wearing a black tuxedo with blue shirt, his backing singers wearing outfitsin beiges and browns. Unfortunately, he looks destined to make the same impact with this, his acoustic ballad Search. There are somme good circling shots of both Norman and his backig singers surrounding him. It's not all bad in places, but really struggles to pick up from the limp as a lettuce leaf start. Insipid, uninspired backing vocals can't be relied on to save it either, making this into about as interesting as watching paint dry.     
02. Lauri Pihlap – Lootus (Hope) (T & M: Lauri Pihlap)
Lauri sings his stirring ballad Lootus (hope) in the second spot and it's clear to see that he has done this before; he comes across as routined, self assured and delivers a controlled performance. He is dressed very casually in a black leather jacket, white shirt and tie, lookig like a cross between Grease meets city stock broker, accompanied by two singers/backing dancers. All three gave a very slick, choreographed routine. The melody to this one is quite dramatic with the rhythmic almost hypnotic beats and the addition of the piano gives a sound not unpleasing to the ear. A good, solid performance.
03. Nion – Muud pole vaja (Nothing else matters) (T & M: Karl Kanter / Keit Triisa / Marilyn Jurman)
The third entry gets underway to rapturous applause with a heavy 80's synth intro, before launching into a bouncy, alomst defiant Katy Perry style sound, with Keit's rather shaky vocalsin places. She is given admirable assistance from two female backing singers dressed in black trouser suits and plenty of bling. The stage is awash with blue and Keit looks extremely glam sporting a gold bodice with golden feather making some sort of wrap on both her shouders. This has a fantastic swing to it, building very nicely with a chorus that sticks like glue. She is also accompanied by a drummer, a keyboardist and a guiarist. Her vocals become much stronger as she progresses and on the whole she gives a vampish, self assured performance. A welcome breath of fresh air that went down well wth the audience and should press all the right buttons both with viewers and jurors alike.
04. Maltised – Elu (Life) (T & M: Jakko Maltis)
We're in for another guitar driven entry in the form of Elu (life) now. Mait is dressedin a dapper black suit with a purple handkerchief in his pocket. His sons are dressed in similar attire. Yet again, blue is the principal colour on stage along with flashes of violet. He tries his best to sing it, but fails to build any rapport with the camera because he's wearing sunglasses through the whole performance. His sons give him valiant support on backing vocals. It's a lively enough number, and it gets plus points for incorporating terviseks (cheers!) into the text, but otherwise it is fairly lame stuff – it somehow comes across as a drinking song. It has drive and a good beat, but is unfortunately let down by the melody, which lacks a decent hook and structure which paired with a rather unpolished sound means this will struggle. This again was very well received in the studio by the audience.
05. Sofia Rubina – City lights (T & M: Priit Juurmann / Sofia Rubina)
Sofia takes to a stage bathed in flashing,pulsating rainbow colours. She looks slightly out of place in the wardrobe department, wearing quite a frumpy predominantly black jacket with beadwork and gold decoration. A DJ/programmer is placed discreetly in the background. She has with her two female backing singers on stage also in black. City Lights has a snaring, snarling intro which soon draws us into a funky, quirky little affair, complete with vocals from Sofia that would be a great addition to any gospel choir – she has a rich, soulful quality about her voice that is showcased brilliantly with the taught melody as a backdrop. She really gave her all tonight with a tuneful, sassy performance that is on par with both Chaka Khan and other soul divas. Her performance came across as personal with a twinkle in her eye. One of the biggest applauses to round of a number so far. 
06. MiaMee – Fearful heart (T & M: Liina Saar / Liisi Koikson)
Fearful heart is a classy little number, extremely intense and intricate with light jazz overtones. Its dreamy, wistful melody meanders to the sound of a naked piano and very little else, building a nice, pensive atmosphere. Liina was wearing a simple yet elegant powder blue dress floor length dress with a distinct shocking pink belt. Her three female backing singers dressed in bright pink suits were at the back of the stage, hidden at first by the naked blue rays. Liina gave an intense performance with a fragile vocal, with plenty of longing stares into the camera, but some of the camerawork left viewers no doubt feeling the effects of motion sickness. This is how a ballad should be done, but it's complexity is what fails it on some levels – the song may just not be as instant and accessible enough.
07. Traffic – Für Elise (For Elise) (T & M: Stig Rästa / Silver Laas)
Traffic are next up with this wonderful slice of cheery Estonian folk pop. The five members take to the stage to deafening applause, the lead singer wearing a 30's style black smoking jacket. The other members were more casually attired. Für Elise thunders along at breakneck speed, offering som alarmingly beautiful male harmonies en route. There are plenty of close up camera shots and the stage comes alive with vibrant reds and flashes of yellow. This is a great number to get the audience going and a huge contrast to the previous entry. In addition to the folksy feel, there is a distinct bluesgrass vibe complemented by a mandolin. It is punchy, zippy and infectious and should see Traffic into the final with relative ease. Many of the audience were waving their arms in the air and clapping along and went wild at the end. Surely a good omen. Yeehah!
08. Maiken – Siin või sealpool maad (Here on the other side) (T & M: Kadri Koppel)
Maiken is next up and her wardrobe choice for the evening consists of a flowing purple gown. She's ditched the bar stool she used in previous performances. The backdrop has a kind of silk effect to it in blacks and greys, with huge white spotlights beaming up from the floor to form an arc above her as she stands there alone on stage. She is an experienced performer and her voice bears testimony to that…most of the time. Her voice is extremely expressive, almost raspy in parts and at the same time filled with a sense of longing, fitting in nicely with the slightly melancholic melody. She does however sound as if she is overexerting herself towards the end during the key change, but maybe that's the sheer emotion getting hold of her. Another one with jazzy undertones; a visually mesmerising performance that was well received.
09. Sandra Nurmsalu – Kui tuuled pöörduvad (When the winds turn) (T & M: Sven Lõhmus)
Next up is Urban Symphony vocalist Sandra Nurmsalu with her ethnic number Kui tuuled pöörduvad. She chose a sapphire blue chiffon dress for her outfit tonight, contrasting nicely thre three female backing singers dressed in white. The stage featured a huge sail, presumably from the Kon Tiki expedition. Her song mixes a number of elements such as tribal sounds and chants together with something that sounds supsiciously like an Ace of Base beat and it all gels very well together. The studio version was more or less intact on stage, aided by a guy behind the sail banging away on huge bongo drums. Sandra sang her socks off,and looked as if she was enjying every minute of it. There's the addition of a sax solo which wasn't in the original. This is unlike anything we have heard so far tonight and together with a strong yet breezy performance, the minute the chorus kicks in it should have you hooked and like a tsunami will sweep along taking everything with it. It certainly went huge in the studio.
10. Brigita Murutar – Laule täis taevakaar (Sky full of songs) (T & M: Rainer Michelson / Feliks Kütt)
Brigita might be the youngest performer tonight, but you'd never guess it. She was wearing a black leather jacket with a dress underneath in beige and black with a plunging neckline. With her on stage, Brigita had five musicians, more or less smartly turned out. She gives the performance of her career vocally, singing with such enthusiasm and suprisingly clear tones that you'd be hard pushed not to fall in love with the song. She did however look a little apprehensive on some close up shots to begin with. Her entry is yet another that lies somewhere between country and folk in terms of genre and the melody is just irresistible. Bonus points for the use of an accordion, a vastly underrated instrument! Full of jollity and with plenty of feelgood factor, the text exudes a youthful charm and her sstage show should, if there's any justice, see her sail into the final. 
The show:
We join hosts Helen Sürje and Henrik Kalmet for the second Friday at the ETV studios, with yet another enthusiastic crowd who cheer on all of the acts as if their lives depended on it. The Warholesque postcards with their sung intro introducing each act really are one of the most original things to grace our screens this Eurovision season. Helen is wearing a beige dress with a bointed black collar. Henrik is sporting a black suit, white shirt and orange tie. The other two commentators are once more in place in the small room with the stuffed moose, gabbering away very enthusiastically between numbers.
Following the fifth act, the jury members were introduced, as was the case last week. They were sitting in the same studio as the audience and where the green room was positioned on a raised platform. Fter MiaMee had performed, one of the two male critics proceeded to stick gaffa tape over Henrik's mouth, the reason being unknown, Perhaps he was being rude. 
Lines were opened right after the final number was performed, with fifteen minutes for votes to be cast. We were then treated to an animation clip of a farmer beating the behind of a sheep, trying to get it to fit through a fence with a cow mooing in the background, which provoked quite a few laughs from both hosts. Sad Taste company (the three scary circus clowns) were back as the interval act, performing their wacky versions of Hard Rock Hallelujah, Everybody, Only Teardrops, Waterloo and a hilarious version of Loreen's Euphoria. They continued by butchering Cliff' Richards Congratulations before launching into Fairytale, Ruslana's Wild Dances and Nicole's Ein Bißchen Frieden with a strong Estonian accent. 
The voting: 
Miamee was the first name out, followed by Traffic and Sandra Nurmsalu. Normal Salumäe then appeared and the final name to be favoured by the juries was Maiken. Votes kept on pouring in while Liis Lemsalu was giving her feedback, especially on Norman Salumäe's performance. 
Despite the understandable nerves, there was a definite paty atmosphere in the studio as the last few seconds of the voting time ran out. Before the public votes were added to the jury votes and the collated results announced, we were reminded of the five that made made the final last week. The first name to be called out as a finalist was Traffic. Maiken followed, and the third name was Sandra Nurmsalu. Norman Salumäe and Brigita Murutar! The jury hadn't voted for her, so she must have been so relieved! 
Estonia at the Eurovision Song Contest:
Estonia made its debut at the contest in 1994, after having tried unsuccesfully in 1993, failing to make it through the preselection with Janika Sillamaa and Muretut meelt ja südametuld. Silvi Vrait garnered a scant two points in Dublin with Nagu Merelaine, forcing Estonia to sit out the 1995 contest. In 1996 however, they made a triumphant return with the unlikely partnership of Ivo Linna and Maarja-Liis Ilus, performing Kaelakee hääl, finishing fifth. This started a string of impressive results, including favourites such as Maarja's Keelatud maa (1997), Ines' hotly tipped Once in a lifetime (2000) and their surprise win in 2001 with Tanel Padar,Dave Benton and 2XL with the party number Everybody. A bronze placing on home turf followed with SwedeSahlene and Runaway in 2002 before the downturn came. Failing to qualify for five consecutive years, from 2004-2008, Urban Symphony's Rändajad was a remarkable return to form in Moscow, 2009, finishing sixth. The same result was achieved by Ott Lepland three years later with Kuula in Baku. 2014 will mark the twentieth anniversary of Estonia at the contest; Estonia may be small, but they pack one hell of a punch at times.