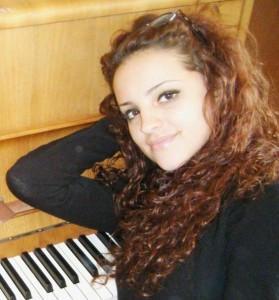 Dorina Garuci is hoping to participate again in the Festivali i Kenges and will hope to represent Albania at the 2011 Eurovision Song Contest in Germany.  She hopes she will be able to follow the success of last year's competitor, Juliana Pasha.
Dorina took part in the Festivali i Kenges last year and was highly acclaimed with her performance and song, Sekreti i dashurisë. 
Dorina has had success by participating in many festivals in Albania and abroad including the popular Top Fest competition.  Her song this year was called Ti.  You can see the video below as well as her Festivali i Kenges entry from 2009.
This year the Festivali i Kenges will take part over 3 days from 23, 24 and 25 December.