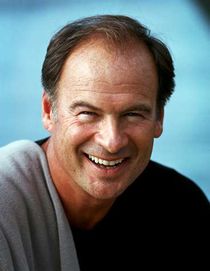 Lasse Holm has been on tour with his show Diggiloo every summer since 2003. This year the audience will meet artists such as Nanne Grönvall, Måns Zelmerlöv and Lotta Engberg.
The Diggiloo tour started almost by mere accident in 2003. Lasse Holm, who had been host of the TV show Diggiloo, read a newspaper headline saying "Diggiloo is going out on tour". And though he hadn't thought of it himself, he immediately thought it was a good idea. That summer, Lasse and one of his friends who is a producer, tried the concept of Diggiloo on tour and the audience loved it. Since then, Lasse Holm brings artist colleagues out on tour every summer and this year is no exception.
The tour starts in Ronneby at Saturday 5th of July and ends in Borås Sunday 17th of August (to see the full tour schedule, go to the end of the article). This year the audience will be entertained by Måns Zelmerlöv, Nanne Grönvall, Lotta Engberg, Lasse Holm, Magnus Johansson, Stefan & Kim, Thomas Petersson, Molly Sandén and Linda Bengtzing.
Among the more experienced artists in terms of the number of times they have participated in Melodifestivalen and Eurovision Song Contest is of course Nanne Grönvall. Nanne has participated in Melodifestivalen several times over the years, both with her groups Sound Of Music (1986, 1987) and One More Time (1996) and as a solo artist (1998, 2003, 2005, and 2007). Another artist who has a lot of routines from Melodifestivalen is Lotta Engberg. She has participated with other artists/groups (1984, 1988, and 2002) and as a solo artist (1987, 1990, 1996).
Some of this years artists are already established artists even though they still are very young. The artists on my mind are Molly Sandén, Linda Bengtzing and Måns Zelmerlöv. Of these three, Linda is the one with most experience from Melodifestivalen (2005, 2006, 2008). Måns participated in Melodifestivalen 2007 and Molly Sandén have participated in Lilla Melodifestivalen and Junior Eurovision Song Contest (2006).
The Diggiloo audience will also meet the comedian Thomas Peterson, the trumpeter soloist Magnus Johansson and the artists Stefan & Kim, none of these have participated in Melodifestivalen yet.
For tickets to the shows, please go to www.diggiloo.se or www.ticnet.se
Diggiloo tour schedule 2008
5/7 Ronneby – Brunnsparken
6/7 Kristanstad – Ovesholms slott
8/7 Göteborg – Slottskogsvallen
10/7 älvsbyn – Storforsen
11/7 Vadstena – Vadstena Slott
12/7 Eskilstuna – Sundbyholms Slott
13/7 Norrtälje – IP – Sportscentrum
15/7 Grebbestad – TanumStrand
17/7 öland – Ekerum
18/7 Bådstad – Bådsad Tennisstadion
19/7 Bådstad – Bådsad Tennisstadion
22/7 Visby – östergravar
24/7 – Jönköping – Hooks Herregård
25/7 – Sälen – Olnispargården
26/7 – Hällefors – Hellefors Herregård
27/7 – Läckö – Läckö Slot
1/8 – Järvsö – Stenegård
2/8 – Bispgården – Thailändska Paviljongen
3/8 Skellefteå – Folkets Park
5/8 – Haparanda – Cape East
9/8 Ekenäs Fin – Bossanova Gräsplan
15/8 Stockholm – Ulriksdals Slott
16/8 Avesta – Koppardalen
17/8 Borås – Borås Arena