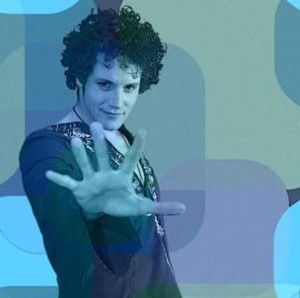 Daniel Diges, who represented Spain at the 2010 Eurovision Song Contest is back with his second studio album titled '¿Dónde estabas tú en los 70?' (Where were you in the 70's?) which includes a large repertoire of hits from the decade.

Daniel Diges passion for music, and especially that of the 70's, has led him to record this album making an unique compilation of some unforgettable Spanish hits of this decade. Tracks such as  Help by Tony Ronald, Algo de mí by Camilo Sesto or Eres tú, the song performed by Mocedades at the 1973 Eurovision Song Contest and that was ranked in second place, and so on up to thirteen songs that were hits of the era will be found on this album which goes on sale on January 31.
The singer, who currently plays the role of Enjolras in the musical 'Les Miserables' at the 'Barcelona Teatre Musical', is also a member of the group called 'Póker de Voces' with whom he has performed several concerts at theatres of the main Spanish cities.
Bellow you can watch a video from the special television show aired on TVE a few days ago where we could hear Daniel singing some of these songs.