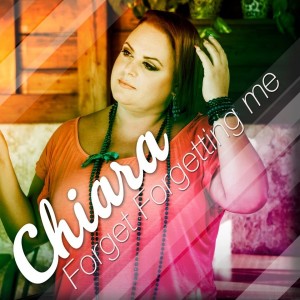 Veteran Maltese singer Chiara who had the honour of representing Malta three times at the Eurovision Song Contest,has released a single, Forget Forgetting Me. Surprisingly for her fans, Chiara is back with a new outfit, also with a covered uptempo act which was performed by Paul Oscar previously.
Maltese idol of Eurovision Song Contest, Chiara Siracusa, made a surprise for her fans worldwide and came back with a single in an unexpected style and a new outfit. As Chiara reached to the top of her career with unforgettable ballads, she changed her style to electro-pop with this single Forget Forgetting Me.
The song was previously composed in an Icelandic version, titled Allt Fyrir Ástina which was performed another Eurovision idol from Iceland, Páll Óskar (aka Paul Oscar). The song is recently converted to English for Chiara by Icelandic producer Orlygur Smari.
The single also will be able to be downloaded from iTunes, from the 30 October.
Meanwhile, the reason behind Chiara's brave decision on changing her style, is pointed to newly signed record deal with Icelandic 'Hands Up Music' record label. The label previously worked with another Icelandic performer at the contest, Hera Björk who could easily be remembered from 2010 Eurovision Song Contest with Je Ne Sais Quoi. As this arrangement brought a big change in her way at the musical arena, it is expected that Chiara will be back with more up-tempo content in the near future.
Chiara, participated at the Eurovision Song Contest in 1998, 2005 and 2009. The song The One That I Love brought 3rd placing as one of the highest record in Maltese history in 1998, then the record was broken by herself in 2005, Angel, received a respectable 2nd placing.
Below you can hear the both songs from Paul Oscar and Chiara: