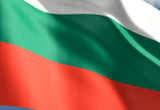 Bulgarian broadcaster BNT have just completed the first phase of their search for the successor to Poli Genova in Baku, 2012. The deadline for entry submissions with BNT expired on the 11th of November.
The broadcaster apparently received a total of 64 entries, the number was subsequently reduced to a further 33 entries, which will then be subject to a live audition on the 23rd of November. A specially formed jury comprising professionals from the music industry together with other experts had the task of choosing the entries to go on to the next round, their decisions based purely on the strength and quality of the entry itself. The jurors have clearly had a hard time of things in
making their minds up, as the original number of entries to be chosen was set at 30.
More information will be released surrounding the selection process on the 23rd of November, when further details surrounding the semi finals in January and February are expected to be made known. These were originally pencilled in for December, but were rescheduled. Once the live auditions are done and dusted, the final number of candidates still in the running will be officially confirmed, but is expected to be 22 in total.
Two entries were disqualified by BNT due to violation of participation regulations, both entries coming from the group Bee In The Bonnet, with Don't Keep Me Waiting and Still On My Mind. The following names are therefore still in the running:
Dess – Love is Alive
Teni Omede – Without You
Tsvetelin Atanasov-Elvisa ft. DZ – Love Goes Around
Todor Gadzhalov – Still Love You
Rene Ranev – Alone
Ivaylo Kolev – Searching for the Words
Steliyana Hristova – Putyat
Stoyan Petrov – Wnerin
Sonya Ivanova – Finalna Lyubov
Petr Nikolaev – With You
Ivaylo Kolev – Ima li put
Simona Sivanio – Come with Me
Alex & 4Give – Dream
Niki Manolov – That Girl
Vyara Pantaleeva – Byara
Sunnie – Love is the Meaning
Sofi Marinova – Prosto Lyubov
Better than Grey – Dream
Simona Sivanio – Eternal
Viktoriya Dimitrova – Novo Nebe
Ognyan Zelenkov – Show Me Love
Sunnie – Shut Your Mouth and Do It
Georgi Vurbanov – This is My Green Wave
Rolling Over – Side by Side
Svetozan Hristov – Keep Me Down
Ivaylo Kolev – Contigo Puedo Volar
Bee in the Bonnet – Ne Se Obrishay
Monika Kirovska – You are My Angel
Random Fact – Love
Margarita Hranova – Proshka
John Steel – Reason to Believe
New 5 – Napraveno Ot Bulgarin
Go Week – The Way You See The World
The most hotly tipped artist to continue on to the next round was singer Dess with the song Love is Alive, who indeed won the first round of the contest, with artists Teni Omede and Tsvetelin Atanasov-Elvisa ft. DZ reportedly sharing second place.