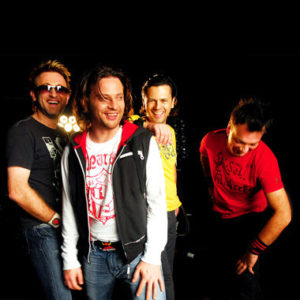 Bosnia & Herzegovina's offical broadcaster, BHRT, has announced the representative and the song (following the same format as last year) for the Eurovision Song Contest 2009, which will be held in Moscow. This time it seems Bosnia & Herzegovina will be participating with a rock song by a rock band.
After succesful ballads in 2006, 2007 and an eccentric act in 2008 from Bosnia & Herzegovina, the broadcaster BHRT announced a rock group Regina will be competing in Moscow this year. The song is called Bistra Voda (Clear Water) and is composed by Aleksandar Covic. It will be presented on a BHRT live show on 1st March.
The band, already spanning two decades, was created in 1990 by Aco, Bojan and Denis and later joined by lead singer Davor Ebner. Since then, they have released numerous albums and have achieved rock stardom in all ex Yugoslav countries. The band broke up during the civil war in Yugoslavia to reunite in the original lineup in 2006 when they released an album called Sve Mogu Ja.
The head of the Bosnian Delegation for Eurovision Song Contest, Dejan Kukrić, has announced that more than 50 entries were submitted to BHRT for the chance to be performed in Moscow in May, and the delegation has chosen Regina.  
Links