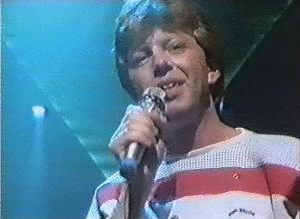 It came as a surprise to everyone when Denmark's three times Eurovision Song Contest participant, John Hatting recently passed away at the age of just 64, just as he appeared well two days earlier. An autopsy today revealed the cause of death to be cardiac arrest. 
Just two days before his death John Hatting were celebrating his friend and colleague Kim Schwartz's 50 years birthday. His friends didn't notice anything out of the ordinary and nothing that could tell that John might be ill, something that could have explained his early death.
The police said that it looked like a natural death with no indication of suicide or a crime. An autopsy was however made today, in order to come a bit closer as to what caused John Hatting to pass away so early.  
After the autopsy the police says that the cause of death was a cardiac arrest. It was also mentioned that John Hatting was found in the bathtup Sunday morning, that he had a bit of water in his lunges so it is assumed that he died while talking a bath, maybe even 24-48 hours before found. Finally it is added that a year ago John suffered minor problems with his heart when walking up some stairs. As today's autopsy showed a natural death the body has now been released to his relatives who can then organise his funeral.
John Hatting represented Denmark a total of three times at the Eurovision Song Contest. First time in 1982 as a part of Brixx performing Video Video and again in 1986 as a part of Trax, together with his Norwegian born wife, Lise Haavik on the song Du Er Fuld Af Løgn. Four years later John was back as songwriter of the country's 1990 entry Hallo Hallo, sung by Lonnie Devantier. 
You might also want to read:
– New album from Birthe Kjær released next month
– Bamse's widow continues court case over book royalties 
– Anders Frandsen died at the age of 51 on January 1st – Denmark in shock after another New Year's death
Below you can see one of John Hatting's most popular non winning Dansk Melodi Grand Prix entries; Donna Donna from 1984: