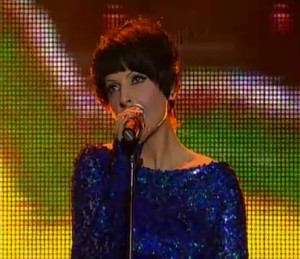 Aurela Gaçe will sing her Eurovision song in English.  The title is now Feel The Passion.  The song has been remastered by producers Michael Frondelli and Gene Grimaldi who have worked with artists such as Michael Jackson, Madonna and Lady Gaga.
The original song Kënga Ime won the Festival i Kenges in December 2010.  The song has now been totally revamped and is almost unrecognisable to many ears since the Albanian contest.
Aurela has also completed the official video for Feel The Passion.  You can see the video below.
Aurela's most successful song in her career so far is Origjinale featuring Dr. Flori & Marsel.  It has had more than 4.5 million hits views on You Tube.
For more information about Aurela view her official website at www.aurelagace.com .