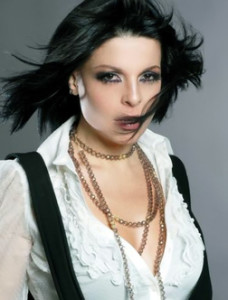 Aurela Gaçe won the Festivali i Kenges and will represent Albania at the 2011 Eurovision Song Contest in Germany.
Aurela won the 49th Festivali i Kenges with the song Kënga ime.  She had previously won this festival 3 times. 
Aurela now lives in USA.  She beat off stroong competition from  Alban Skënderaj & Miriam Cani.
Albania were represented in Oslo by Juliana Pasha.