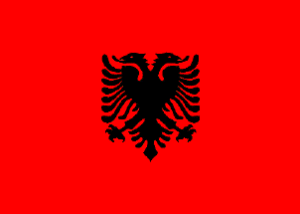 Albania is always one of the first countries to select their Eurovision song. This year the national final, known as the Festival i Kenges, will take part over four days from 24 December 2009. The final will be on 27 December.


Nineteen acts will go straight to the final and they will perform their entries over 2 nights on 25 and 26 December in different versions. Anjeza Shahini (Istanbul 2004) and Kejsi Tola (Moscow 2009) will once again try to participate for their country. 19 new acts will perform on the first night on 24 December. Dorina Toci, who will sing Një Fjalë Të Ngrohtë, was a backing singer with Kejsi Tola in Moscow this year.
A jury will select one of these acts to take part in the final on 27 December. The winning act will be selected by an expert jury and therefore be the Albanian representative at the 2010 Eurovision Song Contest.
Here are the 19 acts and songs that will go directly to the final on 27 December –
Anjeza Shahini – Pasqyra E Vetës
Teuta Kurti – Mall I Pashuar
Claudio La Regina – Ave Maria
Kamela Islami – Kalimtar
Bojken Lako & Banda Adriatica – Love Love Love
Besa Kokëdhima – Kalorës I Dashurisë
Dorina Garuci – Sekreti I Dashurisë Juliana Pasha – Nuk Di Përse
Denisa Macaj – (Song title yet to be announced)
Erga Halilaj – Party Era Rusi – U Dashuruam
Eliza Hoxha – Në Mes
Flaka Krelani – Lë Të Bëhet
Mariza Ikonomi – Vazhdoj Këndoj
Erti Hizmo & Lindita Halimi – Nuk Të Dorezohem
Stefi & Endrri Prifti – Still Not Sure
Guximtar Rushani – Gëzuar
Rovena Dilo – Përtej Kohës
Kejsi Tola – Pse Ekzistojmë
Here are the 19 new acts who will sing on 24 December –
Stefan Marena – Retë S'Na Ndajnë
Brikena Asa – Sa Dua Unë
Onanta Spahiu – Dashurisë I Erdhi Vjeshta
Jona Koleci – Stinë Dashurie
Nazmie Selimi – Beso Akoma
Goldi Halili – Tirana Broadway
Iris Hoxha – Zërin Tim Ta Ndjesh
Supernova – Gabimi
Ardita Tusha – Je Larg
Selina Prelaj – Të Dy E Dimë
Vitmar Basha – Një Tjetër Jetë
Jorida Zaimaj – Për Ty
Lutus – Botë Pa Sy
Kelly – Ajo
Dorina Toçi – Një Fjalë Të Ngrohtë
Borana Kalemi – Ti
Amanda Ujkaj & Violeta Lulgjuraj – Vitet Më Të Bukura
Yje Të Panjohur – Si Dy Të Huaj
Çlirim Leka – Nëna Ime