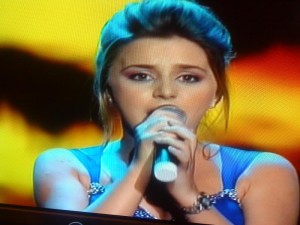 As in recent years Albania is amongst the first to select their Eurovision Song Contest entry.
The Festivali i Kenges will be a 4 night event beginning on 24 December with 18 of the established (BIG) acts performing their songs. These acts will perform the songs again in a different arrangement on 26 December. On 25 December the 'new acts' will perform and 2 acts will progress to the final on 27 December.
Amongst the acts performing in the final are Anjeza Shahini (Istanbul 2004) and Kejsi Tola (Moscow 2009). Both Anjeza and Kejsi's songs were ballads. It will be interesting to hear the alternative arrangements over the next few days.