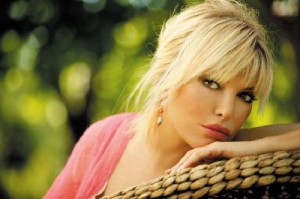 The Turkish representative from 1980 Eurovision Song Contest, Ajda Pekkan, has surprisingly announced that she has ended her musical career at the top. Her fans should not worry, Ajda will be back with more TV shows in near future, no matter how old she is.
Ajda Pekkan was the Turkish representative at the Eurovision Song Contest in 1980 with her song Pet'r-oil which ended 15th. Despite the result, she became a famous Turkish pop music singer and at the same time, the one and only artist named with the title 'Superstar' after the contest. 
Ajda, who is now 65 years old, released a single, Yakar Geçerim, which was sung by another Turkish pop master, Tarkan, being a hit in the charts for weeks this summer.released a single, Yakar Geçerim, which was sung by another Turkish pop master Tarkan, being hit the charts for weeks this summer. Lately, she surprisingly announced that she is done with the music sector and ended her musical career. She told the Turkish Media about her decision "The music arena wants devotion. I'm giving each time something precious from my life. I decided to be with my friends and family. So I'm sorry, but we must know how to value our family and friends too. Hereafter I'm going to do a TV program".
Looking back to Ajda's career, it was full of success: Despite the result in 1980 Eurovision Song Contest, she was shining in 1990's Turkish charts. She received many awards such in 1998 receiving the "National State Artist of Turkey" award. Later in 2011 her album dedicated to the song Yakar Geçerim, was declared the 'Top Selling Artist Album'. In her whole career, she sang in English, French, Italian, Arabic, Japanese and in many more languages. Last but not least in the first decennia of this millennium, Ajda was always the artist with the most selling album in whole the Turkish music business.
Below you can watch the official video of Yakar Geçerim which was helped bringing her Top Selling Artist Award at the top of her career.