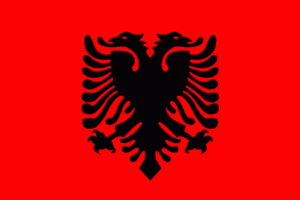 The national broadcaster RTSH, have announced 26 acts who will take part in the Festivali i Kenges festival to find the representative for Albania in the 2013 Eurovision Song Contest. Two former participants will try again. Kejsi Tola from 2009 and Anjeza Shahini from 2004.
The Albanian Festivali i Kenges will take part over three evenings on 20, 21, 22 December. Who will follow Rona Nishliu and carry the Albanian flag to Sweden?
The 26 acts taking part (listed in alphabetical order) are –
Adrian Lulgjuraj & Bledar Sejko
Ardian Bujupi
Ani Çuedari
Anjeza Shahini
Arjan Dredhasi
Arjela Krasniqi
Bojken Lako
Bon Bon Band
Dr. Flori & Fabi
Elis Nova
Entela Zhula
Flaka Krelani
Group 'Na'
Hersi Matmuja
Kejsi Tola
Kelly
Kozma Dushi
Lynx
Marsela Çibukaj
Merland Kademi
Rezarta Smaja
Rosela Gjylbegu
Selami Kolonja
Valon Shehu
Vesa Luma
Xheni & Enxhi Kumrija
Kejsi Tola sang Carry Me In Your Dreams at the 200 Eurovision Song Contest in Moscow and is currently participating another popular festival in Albania, Kenga Magjike.
Anjeza Shahini performed The Image Of You at the 2004 Eurovision Song Contest in Istanbul.