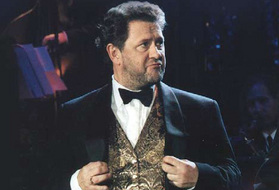 Swedish newspaper Aftonbladet today published a list of names that are said to be confirmed as participants in Melodifestivalen 2013. In this list there are many names familiar to those who followed the swedish national selection during the years, such as Tommy Körberg, Pernilla Wahlgren, David Lindgren and Jessica Andersson.
Aftonbladet refers to "sources" who confirmed that these 20 names are in:
Jessica Andersson (MF 03 , 04, 06, 07, 10)
Sean Banan (MF 12)
Anton Ewald
Sara Varga (MF 11)
Janet Leon
Amanda Fondell (Winner of Swedish Idol 2011)
Erik Segerstedt (MF 09)
Elisa's
Tommy Körberg (MF 69, 88) , Johan Rabaeus, Claes Malmberg, Mats Ronander
Robin Stjernberg
Martin Rolinski (MF 05, 06, 08, 09)
David Lindgren (MF 12)
Cookies N Beans (MF 09)
Behrang Miri
Ulrik Munther (MF 12)
Pernilla Wahlgren (MF 85, 91, 03, 10), Hanna Hedlund (MF 00, 02), Jenny Silver (MF 10, 11)
Swingfly (MF 11)
State of drama
Terese Fredenwall (confirmed by SVT)
Elin Petersson (confirmed by SVT)
Sara Varga is supposed to sing a duett with a yet unkown male singer while the former BWO singer Martin Rolinski is now going solo on the stage.
Outside these 20 names Sara Li:s name (MF 12) is also mentioned as a possible entrant and so is the former Army of Lovers member Camilla Henemark. Louise Hoffsten is said to be a name that the competition producer Christer Björkman wants to see in the competition.
Meanwhile Christer Björkman confirmed a few days ago that SVT are in the final phase in the process of selecting the songwriters for the competition and an announcement of the 32 song titles and songwriters are expected to be official soon. The 32 acts in Melodifestivalen will be made official at a later stage.
You might also want to read:
Host of 2013 edition of Melodifestivalen revealed today
First song confirmed for Melodifestivalen 2013 

2549 songs submitted to Melodifestivalen – lowest number for years