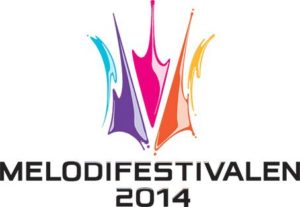 As the submission deadline was reached this morning it stood clear that the interest is still high to take part in Melodifestivalen, the Swedish national selection to the Eurovision Song Contest. 2 628 is just above last years 2 549 songs. "We had probably hoped for less songs" says the producer of Melodifestivalen, Christer Björkman.
Christer Björkman expressed that there were hopes that the songwriters would be more restrective and send only their best songs to next years edition of Melodifestivalen. "At the same time it's nice to see the interest and even if there are a few more entries compared to last year it is still a manageable amount" says Christer.
2 067 of the submitted songs has been sent in for the regular competition where a jury panel will pick out (at
least) 15 songs to Melodifestivalen 2014.
561 songs has been submitted to the public competition called
"allmänhetens tävling" where at least one song is guaranteed a place in Melodifestivalen.
The remaining 16 songs are special invitations from SVT but could also be songs
that SVT picks from the regular compatition. One of the 16 will be, as reported earlier, the group Eko.
The name of the 32 songs and the songwriters will be announced later this autumn.
You might also want to read: