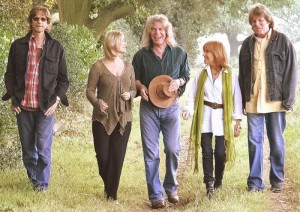 EuroVisionary have spoken to Paul Layton from The New Seekers who represented the United Kingdom at the Eurovision Song Contest in 1972. We are asking him about his memories, how the contest was seen back then and what the band has to offer today.
The New Seekers came second in the Contest in 1972 with the song Beg, steal or borrow. Despite losing to Vicky Leandros' Après toi they managed to get quite a good career and are still active today, although changes in the band line up has been necessary.
Paul Layton has remained a part of the band all through the years and he still remember the 1972 Eurovision Song Contest where they were rewarded with one of the United Kingdom's 15!! second positions. In the interview below you can read more about his memories from that time, his background and why he has not been seeking other opportunities through the years where he has seen the band's line up change.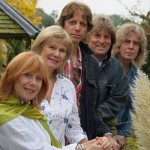 You came second at the Eurovision Song Contest. What do you remember from that evening?

Being very excited, and a bit nervous. Ultimately disappointed not to have won as we came so close and with 'any' points from Spain (the Gibraltar crisis) or Ireland (troubles at the time) we would have won. Nevertheless it was still 'New Seekers Week' in Edinburgh. We had a fantastic time and were spoilt rotten.
At the time you participated, the United Kingdom often did well in the Contest. This is, unfortunately not the case anymore. Do you remember how the British media and the population saw the Eurovision Song Contest at that time?
It certainly wasn't treated as a 'tongue in cheek' show at that time. It was a serious song writing competition although focus was inevitably on the artist fronting the song for their nation.
Do you still follow the Eurovision Song Contest?
I'll look in half-heartedly but I really can't get too enthused. It was clear from Terry Wogan's tone and comments this year, that he's losing any desire to stay involved.
You started out as an actor. What made you decide for music instead?

I went to drama school at thirteen and was lucky enough to get several acting jobs as a child as the school was also an agency. I appeared in films with stars such as Judy Garland, Richard Burton and Peter O'Toole and in many TV programmes of the day. Some of these roles required musical input and I really enjoyed that and had singing lessons etc. My Dad then bought me a guitar and I started to learn to play a few chords and then write my own songs and one thing led to another…
I have been reading a bit about that your daughter Lucy has been trying a music career as well. As you have been writing some of the songs for The New Seekers what would you say if she asked you to write a Eurovision song for her?
Her musical tastes and direction are not really Eurovision style, so I think it's unlikely. Also along with her production partner she is writing a lot of original material herself for her band 'Layton'. Maybe I should get her to write something for us? If you'd like to hear Layton, go to www.myspace.com/laytonofficial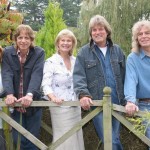 The New Seekers have changed over time and you are the only one who has stayed with the band in all those years. What made you stay and not seek other opportunities?
I've always enjoyed the combination of music and entertaining that the New Seekers ideal encapsulates, so I've never had a desire to move on. I'm proud of the group and what it's achieved and I guess it's my baby now, so I'd hate to abandon it!
Many of our readers will mainly know you from the Eurovision Song Contest. What does The New Seekers have to offer today?
Longevity? Seriously, we still enjoy going out there and entertaining. We still get a buzz when we see the audience having a great time and I believe we offer a good night out. On the creative side, and after producing a live CD of our recent tour act, we are now writing and recording an album of original material which will be our first studio record for over 25 years. We are writing the songs in a style to appeal also to a more contemporary audience and we are really excited about it. We hope to have it finished later in the summer.
Which question that I haven't asked you would you like to ask yourself and what would your answer to it be?

You haven't asked me if I have any other interests outside music, for instance, if I like or participate in any sports?
Well I love watching football (on TV mostly) although I used to be a Sunday League parent when my son Jack played for the local team, so I spent many a Sunday getting wet and or cold on the touch line. I do really enjoy playing golf though…that's my passion but I'll never be a low handicap golfer…just not good enough! I also enjoy motor sport and I am the mechanic/pit crew for Jack's karting exploits.
EuroVisionary would like to thank Paul Layton for taking the time to talk to us and we wish him and the rest of the band the best of luck in the future.
Links