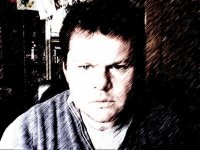 Last night's Irish final saw Sinéad Mulvey and Black Daisy get the Irish ticket to Moscow, but who is behind the song? We talked to Irishman Niall Mooney to find out a bit more about the songwriting team of Et cetera.
How does it feel to have won?
It hasn't really sunk in, but this has been five years in the making, we've been at this for five years. When I started off doing it originally with Brendan McCarthy I said to him 'I want to get into the Eurovision, I think it's going to take about five years.'
I didn't think we were going to make it year one, two, three or four, but I figured eventually we would start figuring it out.
So I'm delighted!
How did you come across Sinéad Mulvey?
I was in the You're a star before her, Jean Elliott sang our song. And believe it or not that was the first song that we had tried to write for the Eurovision. That was a very different type of contest, it was a personality-based contest. We didn't feel the song was going to sway the voters at that latter stage, but we were very, very happy with the result.
We got our first official song on an album for that, there was a You're a Star album that year.
I was avidly following You're a Star for years after that and we spotted Sinéad in the year of Donna & Joe. And it was specifically the two rock songs I heard her sing that year that made me take a mental note. I thought 'that is the girl for that type of song.
Yourself and Jonas haven't actually met that often, have you?
This is the second time meeting him, we met him when we were in the national final in Bulgaria and that was a very different affair. That taught me a lot about the dos and the don'ts of the contest. That was a very good learning experience, the Bulgarians were very, very nice to us but we realized that we needed to reach out and collaborate with people. If we write a song for another country, we should collaborate with someone from that country and that's what we started doing after that.
What did you think of Jonas and Christina's Danish national final entry, Someday?
It was a brilliant song, I did think that they were going to have a though time beating Ronan, he had the name and the reputation. To be honest, I thought it was one o the best things I've ever heard Ronan's name on. I wouldn't be a big fan of Ronan normally, but I thought that was a good song. His fingerprints are on it; you can hear Ronan in that song.
I watched it online and I was going 'My God, there still in it!' and I was just praying that Ronan's song would get knocked out because if Believe again was knocked out before the final they [Jonas & Christina] were going to win it. That was my view, they were gonna win.
What did you think about the return of the jury to the Irish national final?
I thought it went brilliantly. I thought it was kind of funny that the only one that didn't give us the ten was Dublin considering the band is from Dublin. That was something that used to appear in You're a Star as well. I don't think a Dub [Dubliner] ever won You're a Star.
What did you see as your closest competition?
I rather liked the song that came second. I'll tell you, the two that we were worried about were I wish I could pretend and Out of control. I know the bookmakers had Lee Bradshaw as favourite, but I thought the Latvian song was the stronger of the two ballads.
Will there be any more changes to Et cetera?
I don't know how long it takes to get the perfect version, I'm very happy with it.
Martin Ericsson, a top producer in Sweden, heard the song and he volunteered to work on it and he really did it at well below what it would normally cost. It was literally just to cover expenses. He spent nearly a week and a half going through every part of it. He rerecorded huge amounts of the original music so I don't know if we can get it any better than that, because he's one of the top guys.
Are you going to add some kind of gimmick to the performance?
I don't think we're going to put any ice skaters in a bathtub on the stage, if you want to put it that way. I thought that the Serbian song [Jelena Tomasevic. 2008] showed how you do it. You focus on the performance, the vocals and the intensity. It was the belief that she pushed in her voice that made the live version way better than the studio version and that's what you want. I think we're going to focus on getting the vocals and all that right first.
Tell us a bit about yourself.
I'm an accountant, I make a decent living, I have a happy family and I do music as something to forget about the business side of my life. We have achieved the goal, the goal as to get to the Eurovision. Our goal was to enter a song that we feel that Ireland would be proud of and if we're proud of it and we genuinely think we have a good song up there. I think it could do really, really well, but I also know what the Eurovision Song Contest is like. I see it as 43 nations putting aside all their differences for one night to have a bit of a party and that, to me, it what the Eurovision is about. It is the Super Bowl of songwriting and music is a great way for people to share.
When I vote in Eurovision, I never vote for the flag! Last year my favourite song was Bosnia.