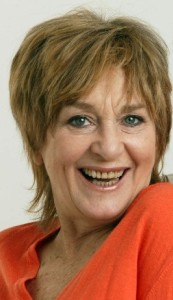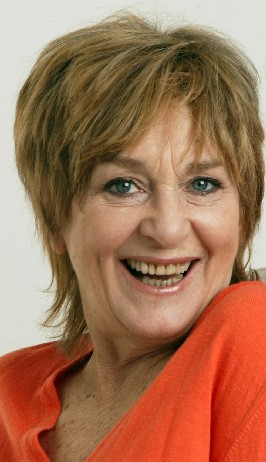 Not only is Siw Malmkvist a well known Swedish singer, she is also an actress, TV hostess and a muscial artist. Siw is without a doubt a woman with many skills.
As little children, Siw and her sister Lill would often sing together, just because it was fun to sing. When she got a little older she started to sing with different local orchestras in her hometown of Landskrona, Sweden.
Veckorevyn is a magazine for young Swedish women. They had a music competition called "Flugan" that Siw decided to enter in Landskrona. As she won both in Landskrona and then the regional semi final, she was through to the big finale in Stockholm. It was a nervous Siw that got on stage that night but she had no reason to be as she won this time as well. The first prize was a watch and a recording of an album with the record company Metronome. The result was Siw's first album 'Tweedle dee'.
The album was unfortunately not a big hit but somehow Siw's career got a good start anyway. She went on tour with famous Swedish artists such as Putte Wickman and Arne Domnérus. She even got an offer to go on tour with Povel Ramel, but due to health problems she had to cancel.
Then, during a concert in Umeå, Siw fell in love with a man in the audience. There must have been really strong feelings involved as she even moved to Umeå and started to work in an office. The record company was terrified that she would quit singing, but luckily for us she changed her mind and moved back to Stockholm to pursue her carreer. After her return to Stockholm, she recorded the self titled album 'Siw Malmkvist'.
Siw's big breakthrough was in Lennart Hylands TV show "Stora famnen" where she was a hostess. Lennart Hyland discovered her one night when she sang at Hamburger Börs, and he then asked her to work together with him.
Her team at Metronome, Anders Burman and Börje Ekberg, thought it would be a good idea to turn jazz music into schlager. She recorded songs as 'Jazzbacillen', 'Tunna skivor' and 'Flickor bak i bilen'.
At this time, Siw was a very popular singer in Sweden and won Melodifestivalen 1959 with the song 'Augustin'. Despite that, she didn't represent Sweden in the Eurovision Song Contest because Swedish TV thought that she was too inexperienced in the business. A year later, Siw had become so much more experienced that she could represent Sweden in the Eurovision Song Contest with the song 'Alla andra får varandra'. In 1961, she won Melodifestivalen again but for some reason she didn't represent Sweden this time either. It was Barbro "Lill-Babs" Svensson that sang the song 'April, April' in the Eurovison Song Contest that year. It was around this time that Siw began to record albums in Germany. Over the years she's had several hit songs, and she even represented Germany in Eurovision Song Contest 1969 with the song 'Primaballerina'.
Besides the albums that were released in her own name, she also recorded a number of albums under the name "Die Jolly Sistsers". Siw has still no clue why the record company released these albums under a different name.
In the early 60's love came into Siw's life. It was the Finnish composer and pianist Lasse Mårtensson. They got married in 1963 but their marriage only lasted a couple of years and since 1971, she has lived together with the Swedish actor Fredrik Ohlsson. Siw has two children; a daughter (Tove Mårtensson) together with Lasse Mårtensson, and a son (Henrik Ohlsson) together with Fredrik Ohlsson.
In 1988 she made a comeback in Melodifestivalen, only this time she didn't win. In 2004 she once again competed in Melodifestivalen (together with Towa Carson and Ann-Louise Hansson) with the song 'C'est la Vie'. They made it to the finale but came in 10th place. Siw is 72 years of age but is still going strong, and will continue to entertain us for a long time.