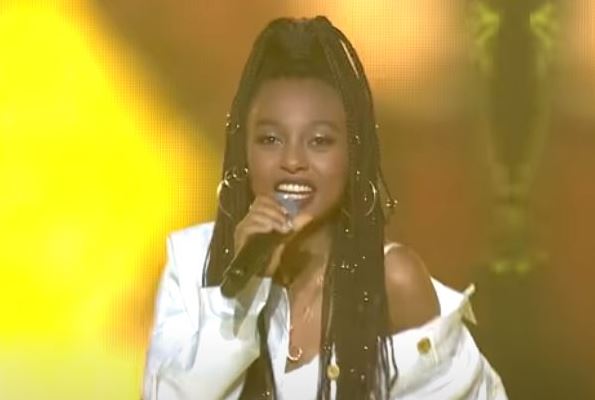 With the cancellation of Rotterdam 2020 due to the coronavirus pandemic, we though we would keep our Eurovision spirits high by revisiting and discussing the entries that had been selected for the event. Today, we are sharing our views on Israel's Eden Alene and her entry Feker Libi (My Beloved).
Eden Alene was selected for the Israeli Public Broadcasting Corporation through reality singing competition HaKokhav HaBa L'Eurovizion (The Next Star for Eurovision). The 19-year-old singer is of Ethiopian descent and had previously been known for winning the third edition of talent show The X Factor Israel in 2018.
After winning the ticket to Rotterdam herself, the entry for Eden Alene was chosen through a separate follow up national final called HaShir HaBa L'Eurovizion on 3 March 2020. With a combination of votes from two in-studio juries, a professional jury and televoting, Feker Libi was the clear winner on the night.
The song was predicted to just make it into the top 20 in Rotterdam and was showing at 19th place in the betting odds. But what do we think about the Israeli entry? These are some of our views here at EuroVisionary:
Theo – 'A little piece of sunshine. Again, not a song that would have changed the history of music but fresh, fun and unpretentious. It reminds me of Stella Mwangi's Haba Haba (Norway 2011) or SaRaha's Melodifestivalen 2016 entry. I rather like the mix of African and Middle Eastern elements as well as the fact that you don't always know where it will go musically from one moment to the next. Eden Alene can sing and she is very charismatic – sweetness personified in fact. I would have liked to see it qualifying, perhaps even being a surprise left-hand side on the board.'
Elvir – 'Israel's entry this year is definitely not my cup of tea. It is too messy and mixing all those languages and music styles looks pretentious to me as well. What I especially find annoying about Feker Libi is that it sounds as three or four songs squeezed into one. Sometimes, less is more.'
Michael – 'A good bit of party fun. When I watched Eden in the Israeli final, I could tell she oozed star quality. Everything she touches is really good. Whether this would have won is open to question, but she sure would have brought some upbeat positivity to Rotterdam, which I'm sure she will do again in 2021.'
Charlotte – 'Unfortunately, this isn't for me. I do hear things which I know others like such as the ethnic elements. To me however, the song comes across as a weird mix and it just doesn't work for me. She appears like a charming young girl and I don't doubt that she can impress me with other songs. This just isn't my taste.'
Álvaro – 'Eden is a loveable girl. She has a lot of charisma on stage and makes me want to dance to the music even if her song was not a fan favourite. However, I cannot help myself and compare Feker Libi with Haba Haba (Norway 2011). Would she have had the same destiny as her "twin" song? One can only speculate!'
Güneç – 'Among four candidates, Feker Libi was the most remarkable one. It's a nice energetic song with oriental sounds. Eden's sweet voice adds flavour to the song. The song makes me feel like I'm at a party in the middle of the desert
.'
Giannis – 'I have liked Eden from the very first moment of Next Star for Eurovision. I also like the fact that Feker Libi has an eastern sound and some lyrics in Assyrian. The only thing i don't like is that they chose the same concept as their winning entry in 2018. They would qualify but maybe they would finish in a place outside the top15.'
Josef – 'Eden Alene is a young and very talented singer. Actually, every one of the four songs in the national selection would be good at Eurovision in it's own way. But Feker Libi is the best one, judging the situation after a few months. The song is very catchy and has a lot of oriental vibes, together with some ethnic feelings. The language combination is original, combining English with Hebrew and Arabic. I think Eden would have ended up on the left side of the scoreboard of the grand final in Rotterdam. And, already, I can't wait to hear what she offers us for next year. See you in Rotterdam 2021, Eden Alene!
'
Stay tuned – tomorrow, we will be discussing yet another entry that had been selected for Eurovision 2020!
In the meantime, you can revisit Eden Alene and Feker Libi in the video below:
This reflection article is based on the author's own personal experience. Views expressed belongs to him or her, and are to be seen as unrelated to EuroVisionary.com.