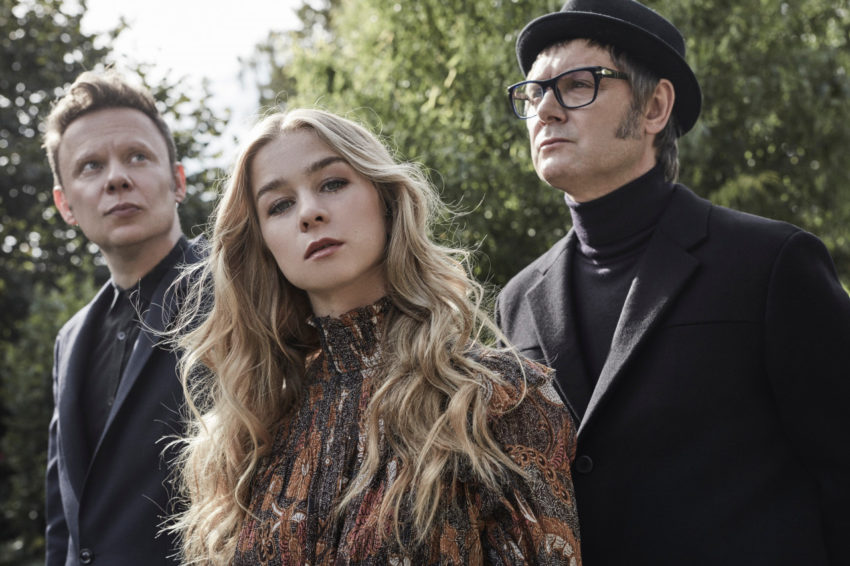 With the cancellation of Rotterdam 2020 due to the Coronavirus pandemic, we thought we would keep the Eurovision spirit going by revisiting the entries that had been selected for the event. Hooverphonic's ballad Release Me is perhaps not the most cheerful of entries to discuss in the current situation, but it's still Eurovision and, as such, fun to talk about. So, what do we think of the Belgian entry?
Hooverphonic was internally selected by Flemish public broadcaster VRT.  The well-established Belgian rock band has had quite a few hits under its belt since its formation back in the mid-90s, with many featuring in films, TV series and commercials. Their 1996 hit 2Wicky is a good case in point as it has been used in the soundtrack of films including I Know What You Did Last Summer and Bernardo Bertolucci's Stealing Beauty, as well as TV series Entourage and CSI: Crime Scene Investigation. Bassist Alex Callier is also one of the judges on The Voice of Flanders.
Melancholic ballad Release Me has had a decent – though not brilliant – performance in the betting odds for Eurovision 2020 but what do we here at EuroVisionary think of it? These are some of our views:
Theo – 'Release is me is a good quality song as far as I am concerned. Though not ecstatic about it, I did like it on first hearing. It is well produced and I like the retro element to it. Why other countries – indeed previous entries from Belgium itself – with a very similar 'melancholic' vibe were well liked and this is only 17th in the betting odds is a little surprising to me. I would have placed it a bit higher.'
Michael – 'What an absolute downer of a dirge.'
Álvaro – 'I was not impressed when I listen to this song for the first time but it has grown on me. I am still hesitant about the result and whether it would have qualified to the finals but I like the lyrics and the melancholic feeling the song gives me.'
Charlotte – 'The first minute or so, I have a feeling, this would have gotten my vote. Its sensitive, fragile, jazz melancholic vibes – and her voice – capture me. Really, really good start. Unfortunately, it gets a bit dull and repetitive after that. I am left with a feeling of wasted opportunity here. It could have, and should have, been a fantastic song, which would have finished in the top 5 – but it's like they only had time to write half of it.'
Josef – 'In general, Hooverphonic is a good choice, because they are something different. I like their music and it is something I enjoy listening to. But let's be honest, while Release Me may sound like a theme from a James Bond movie, it gets a little bit boring after more listens. I am looking forward to next year, as we will see Hooverphonic again and they said they may go with something more up-tempo, so we'll see…'
Wouter – 'This is exactly the kind of song that would make me shush everybody around me to properly appreciate its gentle tones. Unfortunately I'd be a little disappointed after three minutes, as the second half doesn't quite live up to the expectations raised during the opening of the song. Maybe that explains why I've listened quite a lot to K's Choice through the years, but had never heard of Hooverphonic before they were announced for Eurovision. Had they made it to the final, I'd still shush around me again though. I do love this song. And oh my!, imagine this with actual live music, be it a live band or orchestra.'
Stay tuned – tomorrow, we will be discussing another entry that had been selected for Rotterdam 2020!
In the meantime, you can revisit Release Me in the video below:
This reflection article is based on the author's own personal experience. Views expressed belongs to him or her, and are to be seen as unrelated to EuroVisionary.com.