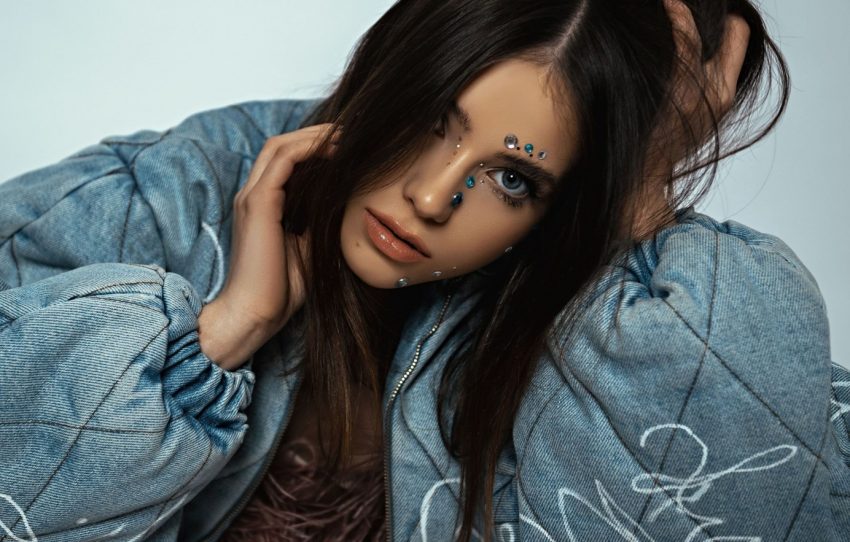 With Eurovision 2020 cancelled due to the COVID-19 pandemic, we thought we would keep our Eurovision spirits high by revisiting the entries that had been selected for the event. Today, we are discussing Alcohol You by ROXEN. The Romanian entry was doing well in the betting odds but what do we here at EuroVisionary think?
Though ROXEN was internally selected, the Romanian entry for 2020 was selected through national selection format Selecția Națională. The 20-year-old artist performed five songs and, in the end, sorrowful ballad Alcohol You won the ticket for what would have been Rotterdam 2020. After two consecutive years outside the Grand Final, there were high hopes for Romania this year as the entry was well-received by the bookies and was comfortably within the top ten in the betting odds. But what do we think? These are some of our views here at Eurovisionary:
Theo – 'I have my usual problem here. Like Sweden and Finland this year, there was another song in the national final, Cherry Red, that I much preferred to Alcohol You on first hearing as a studio version. Like many songs every year, melancholic ballad Alcohol You is evidently taking its cue from the Eurovision winner of the year before, in this case, melancholic ballad Arcade. Whether you are ROXEN or Billie Eilish, adopting a depressive mood does not automatically mean there is real substance in a song for me. Having said that, when I manage to get past what at first feels like waves of pretentiousness and self-importance coming off Alcohol You, it is actually rather good and atmospheric.'
Charlotte – 'I do hear the quality in the song, and I hear the quality in her voice too. It's really pleasant to listen to, and nowhere in the song do I feel like skipping it… There's just one problem: it's going over my head. I feel disconnected – and I don't feel her message. While I won't skip it, I wouldn't choose to listen to it again either.'
Michael – 'When this was first chosen I thought it was really good, but after Bulgaria chose their entry, I found now two sort of similar songs and because Bulgaria came later I thought I preferred it. After a while though I listened to Alcohol You again, and, aside from it's clever play with the lyrics, find it hard to believe that Roxen will be able to come up with something as good next year. This is another good one that's been lost due to the Eurovision cancellation. That's a pity as this could have been the one to finally better Romania's best placing of third.'
Ashleigh – 'I feel very mixed about this song… I enjoy it until it gets to the chorus but I find the line 'Alcohol you when I'm drunk' a bit annoying. I understand that it's a play on lyrics but to me it feels a bit immature. However, I can see the attraction to it, it would have definitely qualified and I could see Romania finishing with a top 10 result.'
Álvaro – 'The lyrics are at some points over dramatic but the interpretation of ROXEN makes her sound relatable. On the other hand, when I compare it with Victoria's song, this song looks flat. The other problem I see it is that her live performances do not sound as good as I was expecting compared to the studio version.'
Elvir – 'Alcohol You is among my top 3 songs this year. I love everything about it: the lyrics, the production, the atmosphere, the video and, last but not least, Roxen's beautiful vocal, which expresses fragility and melancholy. It is great to see Romania back on track after a disappointing effort last year.'
Josef – 'I like Roxen in general. She is a good singer and definitely rides on the wave of all those Billie Eilish wannabes, which is not bad. It just proves that she is aware of what is currently at the top. When the songs for the Romanian national final were out, I immediately loved Cherry Red because it was really different from all the other songs and actually was the least Billie Eilish-y. But then, seeing what Roxen (and TVR) had done to Cherry Red during the national final made me very angry and moved Roxen much lower in my ranking than she would normally be. That was not professional behaviour, sorry. Alcohol You was just OK to me. Actually, I hated the most how similar it is to Billie Eilish. And the only thing that made it better was the revamp, because the higher notes at the end just made the song at least a little bit more original. Probably Roxen would qualify this year and I am sure she will also qualify next year.'
Stay tuned – tomorrow, we will be discussing another entry that had been selected for Rotterdam 2020!
In the meantime, you can revisit Alcohol You and ROXEN's emotive vocal delivery in the following video:
This reflection article is based on the author's own personal experience. Views expressed belongs to him or her, and are to be seen as unrelated to EuroVisionary.com.