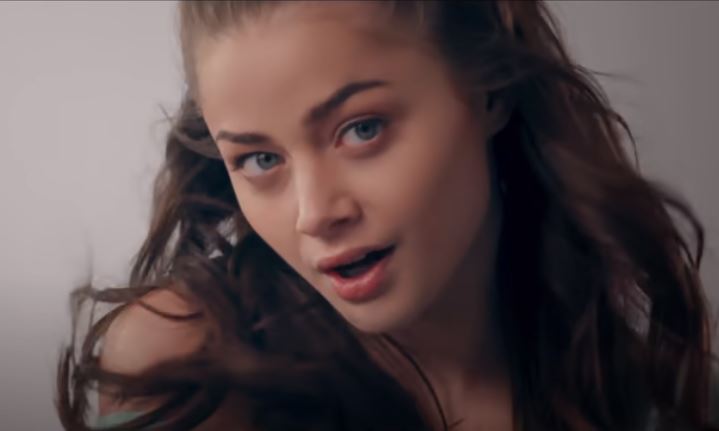 There had been high hopes when 17-year-old Stefania was internally selected to represent Greece in Rotterdam 2020. With the cancellation of the event due to the coronavirus pandemic, we thought we would keep our Eurovision spirits high by revisiting this year's Eurovision entries. Today, we are discussing SUPERG!RL…
Stefania was born in Utrecht to parents of Greek ancestry. While still a student, she has been pursuing a career as a pop singer and actress in her native Netherlands. Her journey with representing Greece started when she met well-known Eurovision composer Dimitris Kontopoulos backstage at a live music event and asked him to write an entry for her.
That's how SUPERG!RL, a song encouraging young people to have self-belief and pursue their dreams, came about. The entry was created in a collaboration with lyricist Sharon Vaughn and production team Arcade. The song's artistic direction was being created by choreographer Fokas Evangelinos, whose Eurovision highlights include first and second place in 2008 (Russia and Ukraine respectively). Kontopoulos and Evangelinos have collaborated many times in the past, the most recent being last year's Russian entry Scream (third place).
The combination of Stefania's talent and bubbly personality, the experience and track record of her team as well as the fact that the young singer would have the confidence of competing on home ground meant that expectations were running high.
Prior to the cancellation of Eurovision 2020, Greece was featuring about 18th in the betting odds but what do we here at EuroVisionary think about the entry? There follow some of our views:
Güneç – 'I fell in love with the energy of the song and the video immediately. The song gives you a fresh feeling with its lyrics and uptempo melody. Young Stefania shows her talent and wide range of her strong voice with Supergirl.'
Giannis – 'Imo Greece could return to the top10 after 7 years of failure. A very professional effort, with a super talented singer. Stefania will absolutely shine next year.'
Josef – 'I was not over enthusiastic at the beginning, but when the song was out, I was completely hooked. I love the modern pop song mixed with some ethno vibes, the video may look a little bit cheesy, but it is my style so I like it. And Stefania proved at a live stream that she can nail those high notes. Another extra points for Greece. Hopefully she will bring something similar next year.'
Alvaro – 'I like the bridge of the song ("nothing can stop me"). The song itself is likeable but I think that Stefania's result would depend on the stage performance. It would most likely have qualified to the finals but probably would have ended below the top 15.'
Ashleigh – 'I feel nothing for this song, I don't like it nor do I dislike it. The performance would make or break the song for me but unfortunately we won't get to see that.'
Elvir – 'I had high hopes for Greece this year, but unfortunately Supergirl is a very disappointing piece of work. It sounds as a song that was written for Junior Eurovision Song Contest. Greek entry does nothing for me: it sounds forced and calculated. Moreover the instrumental part is pretty annoying and noisy.'
Michael – 'Not the best from Greece by a long shot. Probably would have qualified and ended up mid table. They have gone a long way down from their glory days. Listenable at best.'
Theo – 'I am glad that this sounds so contemporary and I like the characteristic riff in the chorus. Though a rhythmic song, it actually takes listening to it a few times before it grips you. For this type of song, I am not sure that this is ideal. The verses, in particular, could have been a bit easier to remember and sing along to. Otherwise, a solidly produced entry. Stefania herself is a gem: she can sing, she can dance and she is very charismatic. I will be eagerly anticipating to see what her team will be coming up with for 2021!'
Stay tuned – tomorrow, we will be discussing another entry from what would have been Rotterdam 2020!
In the meantime, you can revisit Stefania's SUPERG!RL in the video below:
This reflection article is based on the author's own personal experience. Views expressed belongs to him or her, and are to be seen as unrelated to EuroVisionary.com.