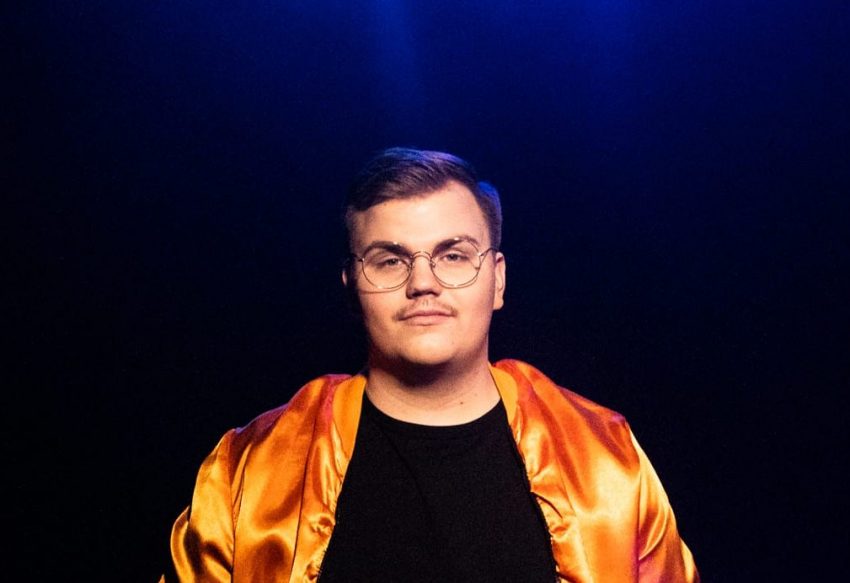 We continue sharing our views about the Eurovision 2020 entries. Today it is time to talk about Aksel Kankaanranta, the Finnish representative. Aksel was the only male contestant in the Finnish national selection. Let's see what our thoughts are about "Looking Back"…
Finland chose her Eurovision representative in a national final after internally selecting the representative for two years in a row.  Aksel Kankaanranta won the national final after getting the most points from the jurors. Not only that, but he also won over fan's favourite, Erika Vikman. However, the fans did not seem impressed according to the betting odds. He was in place 27th before it was announced that Eurovision was cancelled.
Aksel has said that he wants to participate again in the UMK (the Finnish national selection) next year. Unfortunately, he will not have a safe spot in the national final. This is what some of us, here at Eurovisionary think about Looking Back:
Theo: – 'The problem I have with Finland 2020 is that it did not choose iconic disco sensation Cicciolina, which came second in the national selection. Truth be said, I had expected a sleeker kind of pop art for the live presentation. As it happened, we got a rougher kind of kitsch, complete with two dancers dressed as bears (get this, Jeff Koons). Even so, Cicciolina is the kind of number that, even when it ends up as a nul points (ill-advised presentational elements might have made this a distinct possibility), it is a nul points that goes down in the annals of Eurovision history amidst an explosion of fireworks, laser beams and pink stardust, i.e. utterly memorable. I almost forgot to talk about Aksel's Looking Back, it's nice.'
Ashleigh: – 'This is a nice song but does seem to get lost in the many better ballads that this year's contest had, it's not as memorable as some of the others. I find it difficult to predict how this song would have finished.'
Michael: – 'Had Ed Sheeran released this, it would be number one for a year. This is a nice piece of late night music that I can imagine listening to sitting in the tube stations in the middle of the night coming home from Eurovision rehearsals. Because it doesn't have any gimmicks, there was a good chance this would stay in the semi finals, as we know Finland have missed out with better songs, 2017 being an example, but I have to say, even before the Finnish finals, I said this would be their entry. Inoffensive but not ground breaking.
Elvir – 'Finland's entry is the one that grew the most on me this year. It is a quality entry with deep and very touching lyrics, which make me emotional every time I listen to it. And Aksel's voice is just beautiful.
Wouter: – 'A very effective song to fall asleep to.'
Charlotte: – 'It's not a bad song. I can hear some quality in it, and he has a fine voice, but, to be honest, it unfortunately starts out way too boring for me. I am lost before the song moves into the stronger second half. While I like the strong finish, it can't make up for the first half where, to my taste, it really isn't going anywhere.
Josef: – 'Aksel is a good singer but Looking Back is too mediocre to me. I got bored after a few listens already. Sorry, Finland, you should have chosen Erika instead. One of the few artists I will not miss next year.'
Álvaro: –  'The problem with the Finnish song is that it is not that bad but not so good either – it is something in between. Finland saw Cicciolina and preferred to play it safe and send Aksel 🤔! Where is the Yle of 2006 that sent Lordi?
This reflection article is based on the author's own personal experience. Views expressed belongs to him or her, and are to be seen as unrelated to EuroVisionary.com.