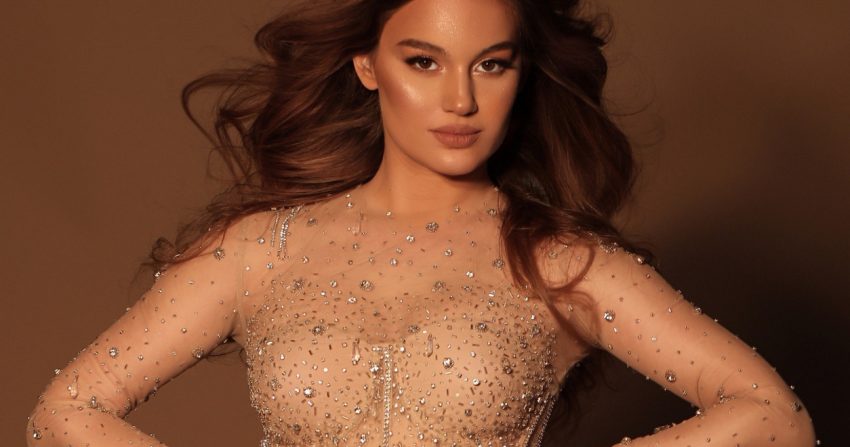 For the last two years, a country which previously had done very well at Eurovision, has missed qualifying to the finals. Of course we are talking about Armenia, who would have been represented by Athena Manoukian this year.
Armenia organised their national selection Depi Evratesil to decide who would represent the country this year in Eurovision. The national final took place on February 15, 2020.  Athena Manoukian won the jury vote and ended up with the highest number of points with her song Chains On You. She was to perform in the second semi-final.
When Eurovision 2020 was cancelled, Armenia was mid table with bookmakers for winning the contest.
Athena started her music career when she was only 12. Since then, she has had a successful career in her home country and in Greece. This includes, collaborating with Helena Paparizou, who won the Eurovision Song Contest representing Greece in 2005. Athena has made a guest performance on the UK X Factor in 2018.
Athena Manoukian co-wrote her song Chains On You. In a press conference held by Armenpress, she said that she was eager to represent Armenia.  She acknowledged that the competition was hard, though. Nevertheless, she was waiting to meet the other contestants in Rotterdam. After the cancellation of this year's contest, Athena had some kind words for her fans:
Whatever happened, happened ONLY for good. And time will show. I keep that I met amazing, precious and unique people, my team, my Armenian family❤ They worked so hard and they TRULY believed in me. Tis is the biggest gift. Be patient, NEVER give up and remember that after rain ALWAYS comes the rainbow.
Was Athena Manoukian's song the right choice for Armenia this year?  These are some of our views at EuroVisionary:
Michael – This is quite a modern type song but it reminds me a bit of Lea Sirk. The revamp received great praise but I think that was due to being blinded by the video. Hit or miss as to whether it would have put Armenia back in the final.
Theo –  'I was not really impressed at first. I only liked elements of the R&B song and its presentation for the Armenian national final. I also liked Athena herself and her Beyoncé-esque influences. However, there wasn't anything there for me that appeared not to have been done in Eurovision before. Nevertheless, having watched the official video for the entry, I was pleasantly surprised. If Athena and her team followed the video's conceptual approach for the staging in Rotterdam and used strong backing vocals that replicated the occasional overdubbing in the studio version of Chains On You, this would probably have done better than the 21st place predicted in the betting odds.'
Charlotte – Looking at the video, I don't doubt that Armenia would have come up with a fantastic stage performance for this song. As for the song itself, I feel like saying I am too old for this. While I do hear good parts here and there, I generally think that this is for a generation younger than me.
Elvir – Armenia's entry this year is very disappointing. I was expecting something fresh, cool and different supplemented with Armenian traditional music. Instead of that, Armenia delivers an uninspiring, noisy song that is a cheap and dated version of Beyonce both musically and visually. Bring Iveta Mukuchyan back, please!
Álvaro – I honestly do not have appetite for a song with frivolous lyrics about shining diamonds and showing off for a party.  Does it have what it takes to get Armenia back in the final.  It is possible with the right stage performance.  Nevertheless, this is one of the songs that have some of the already seen clichés in the contest.
Before making your mind up, you can take a look at Athena's Chains on you below.
This reflection article is based on the author's own personal experience. Views expressed belongs to him or her, and are to be seen as unrelated to EuroVisionary.com.