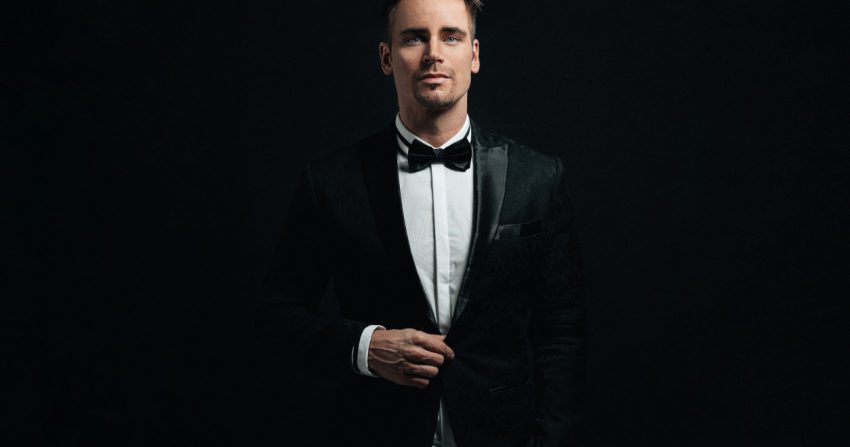 Two semi finals of Eesti Laul were held on 13 and 15 February 2020. On February 29, Uku Suviste won the final, and was supposed to represent Estonia at this years Eurovision Song Contest.
Alas it was not to be as this years contest was cancelled. However it won't stop us from taking a look at the Estonian entry and giving you our opinions.
The Eesti Laul 2020 was not Uku's first attempt to represent Estonia. In 2019 he participated in the competition with the song Pretty Little Liar, and ended up placing second, behind the eventual winner, Victor Crone and Storm.
This year he was one of twelve acts who took part in the Estonian Final. After all twelve acts had performed, a jury and televote chose the three songs that would head to a super final. At this point, Uku was in second place, behind Jaagup Tuisk and the song Beautiful Lie. The jury preferred the third super finalist, Anett X Fredi and the song, Write About Me.
The public then got to vote for one of the three finalists. In the end Uku placed first with the song What Love Is, receiving 33582 votes, an astonishing lead over second placer Jaagup, who scored 7944 votes. Some fans complained about the results, prompting ETV to investigate the numbers, but they confirmed that the votes were correct.
Estonian Television plan to hold Eesti Laul 2021 next year, and have offered Uku, a place in one of the semi finals, an offer that he has accepted.
Here is what our writers think of Estonia's What Love Is by Uku Suviste
Giannis I had the pleasure to listen to the song last summer and i know the story of it and how it ended in Estonia. Im a ballad boy so it was obvious for me to like What love is. I think that Uku is a very good artist. The only thing that bothered me was his stage presentation in Eesti Laul final. Im not sure if it could qualify though im sure Fokas Evangelinos would create something strong. I hope for a good song for Uku also in 2021, he deserves to perform on Eurovision stage.
Michael I don't dislike this entry by any means, in fact the chorus is quite memorable, but I have to say I was quite shocked when Uku won the Eesti Laul this year. The song is pleasant while its playing, but to this day, while I can remember the chorus, I still couldn't tell you how the verses go.
Gunec I was so sorry when Uku lost to Victor last year. That was because I loved the song "Pretty Little Liar" This year when I heard "What Love Is" I thought it was mediocre and I didn't predict that it would win Eesti Laul 2020. But when it was announced that Uku won the Estonian final I was happy and the song grew on me in time. I'd love to see Uku on ESC stage one day.
Josef   Uku Suviste is one of my favourite Estonian artists for some years already. He had  abetter song last year, but What Love Is is ok. A good power ballad. Unfortunately this year it was not as good as Jaagup Tuisk. But Uku would probably be a hot favourite for the hottest guy of Eurovision 2020. After all, Estonia would probably qualify, but is not one of the best.
Elvir Estonian entry is one of those songs you need to listen multiple times in order to appreciate it. The verses in What Love Is are pretty anonymous. On the other hand, the chorus is very powerful and that is what lifts this song supplied with Uku Suviste's vocal performance which is full of passionate intensity.
Theo Like France, Estonia 2020's main asset was the fact the country chose a charismatic performer. I would personally like to see Uku Suviste coming back in 2021. Again, like France, I am more ambivalent about the song. Though I quite like the chorus and bridge of What Love Is, I would have liked the song to sound more contemporary. When it comes to the verses, the main thing that comes to my mind is that they do not seem to suit Uku's lower vocal register
This reflection article is based on the author's own personal experience. Views expressed belongs to him or her, and are to be seen as unrelated to EuroVisionary.com.