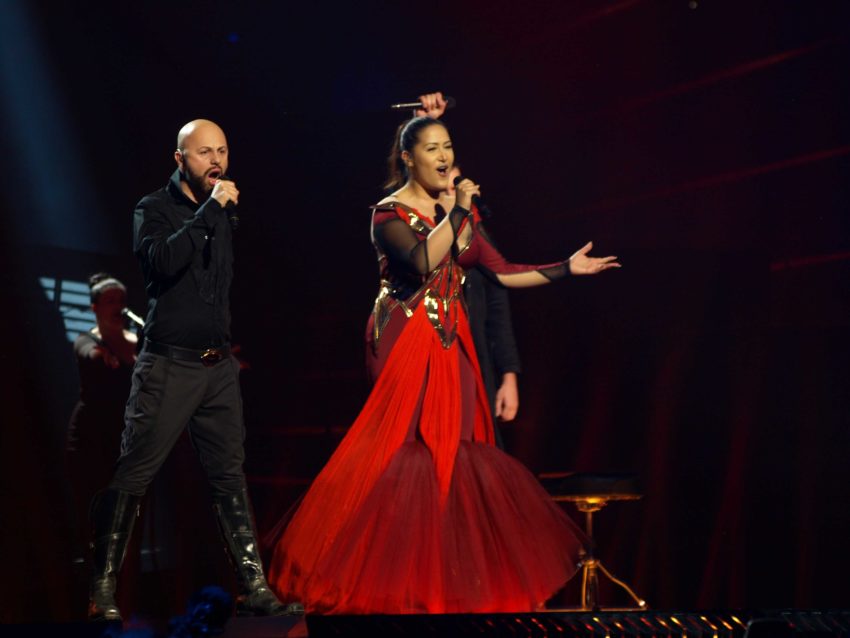 Today, the Bosnian and Herzegovinian National Public Broadcaster, BHRT, confirmed to EuroVisionary that the country unfortunately won't take part at the upcoming 2017 Eurovision Song Contest to be held in Kyiv, Ukraine.
As we previously wrote about this subject, it was highly expected that Bosnia and Herzegovina would be forced to cancel their participation in Kyiv next year due to the broadcaster's hopeless financial situation. In recent years BHRT's financial problems increased because of the constant fall in revenues. Each owner of a TV set in Bosnia and Herzegovina is obliged to pay approximately €3.8 euros per year, which constitutes the main source of income for public television service. However reportedly only 50% of the Bosnian citizens actually pay TV license fee. Earlier this summer the Bosnian parliament failed to approve reform of a law on the public radio-television system, which probably would have helped BHRT's financing problems.
Lejla A. Babović, the project coordinator regarding Bosnia and Herzegovina's participation in the Eurovision Song Contest within BHRT, wrote in an e-mail to EuroVisionary today:
As you probably already know, our public service faces a very difficult financial situation. Since the 1th of July this year there are no existing laws in the country, that secure collecting of TV license fee, which brings our activities into danger. In our present situation it would be highly irresponsible to submit an application for competing in such an expensive project as Eurovision Song Contest is, when we at the same time are aware, that we won't be able to finance our participation. As we are waiting for the better times to come, I want to thank you for the interest you have shown, hoping that we will be back at Eurovision stage.
Bosnia and Herzegovina made its debut at the Eurovision Song Contest in Milstreet in 1993, when Fazla came 16th in the final with the song Sva bol svijeta. The country didn't participate in the contest from 2013 to 2015 due to BHRT's financial problems. This year in Stockholm Bosnia and Herzegovina reentered the competition with the song Ljubav je. Dalal, Deen, Jala and Anja Rucner, who performed the song, failed to qualify Bosnia for the final for the first time in history of the contest, as they finished 11th in the first semi-final. Bosnia and Herzegovina's best result was in 2006, when Hari Mata Hari came 3rd in the final with the song Lejla.
You can watch his performance from Athens in the video below: