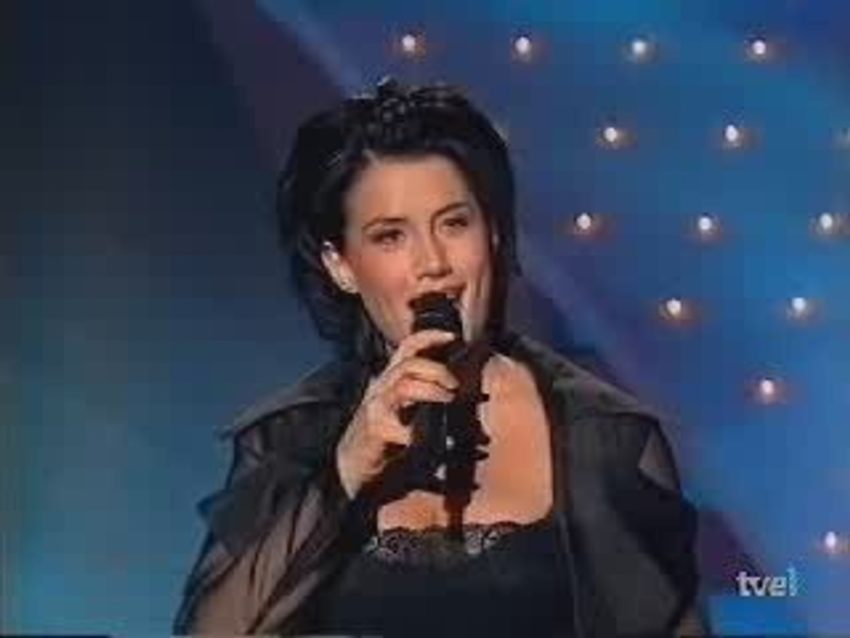 It was way back in 1998, when Sweden last sent a song to Eurovision, sung in the native language. The song was 'Kärleken Är', performed by Jill Johnson, as a sort of tribute to the recently deceased Princess Diana.
On 14 March 1998, Melodifestivalen was actually broadcast on SVT2 and wasn't quite the big hooray that it has now become. Ten songs were performed in the Malmo Musikteater, with five being eliminated almost immediately. Of the remaining five, regional juries awarded the songs points, of which six of the eleven gave Jill top marks.
The 1998 contest from Birmingham, had Sweden performing in 19th position from 25 songs on 9 May. In the end, Sweden finished in 10th place, with 53 points, receiving the maximum 12 points, only from Estonia.
Kärleken Är – opinions from fans
In order to find out what Eurovision fans today think of this Swedish entry from 1998, we asked our Eurovision Fan Panel. It includes team members as well as fans from all over the world.
Michael O. – In the 1998 contest, the songs could generally be split between excellent and dross. The cream rose to the top with two exceptions. I watched in disbelief when after 10 juries, Sweden had only received 7 points, while the nonsense from Germany had already received maximum points from Switzerland and Spain. Kärleken Är was a wonderfully performed melodic ballad, featuring a classy backing group. This should have been among the front runners in 1998. I love it to this day.
Stine F. – Sweden's last contribution in their own language was a beautiful tribute to the late lady Diana. The use of live orchestra and choir adds to the nice experience. Jill truly has a grand voice. I like this song, but it is not my favourite from Sweden (which happens to be one of my favourite esc-countries).
Alvaro S. – The last time we saw Sweden singing in her national language and probably the last time in a long time considering the direction Melodifestivalen took over the years. Kärleken Är is an enjoyable melody. The sound is peaceful and it the lyrics inspired in princess Diane are beautiful.
Frank S. – First of all the 1998 Eurovision to me was one of the strongest in history, though with a winner that I never liked….(sorry). Anyway, the Swedish entry of Jill Johnson needed time to grow on me and I can say it did. I love the song and the story behind it that I didn't know at the time, the lyrics and most of all the incredible vocal performance by Jill. Up to today this is for me one of the best non-winning songs of Eurovision and absolutely on my playlist!
Charlotte J. – It's rare that I think Sweden got less than it deserved. Usually, I think they get too much just because they are Sweden. That was not the case in 1998. This song is really good. I am not a ballad person, but this one captures my attention. Jill delivers it well and it never gets boring. I can easily find 5 songs in the rest of Top 10 that are worse, and as such Sweden should have scored a place in Top 5, in my opinion. It's not a winning song, but it's a solid 7 out of 10 from me.
Aaron S. – Jill Johnson's Kärleken Är is a nice song, it's a really sweet song inspired by Princess Diana in the beautiful Swedish language, and deserved much more than 10th place in 1998. It's a shame this was the last entry sang in Swedish as it really is a beautiful language, as shown in this song.
Enis H. – Definitely not my favourite entry but damn she has a powerful voice that gives me chills.
You can watch unofficial versions of Jill's performance of Kärleken Är at Eurovision on youtube, but instead why not enjoy the video release of the song below.
Jill Johnson – a brief biography
Jill Johnson was born in Angelhom in 1973. After representing Sweden at Eurovision in 1998, she entered the country music scene, and only just failed to return to Eurovision in 2003 with the song Crazy In Love.
Her Eurovision entry featured on her  second album,  När hela världen ser på. In 2000, her third album Daughter Of Eve, whilst well received only reached number 59 in the Swedish charts. However by 2003, and by now transformed into a top league country artist, she released a string of eleven albums which all landed in the Swedish Top 5. Flirting With Disaster in 2011, gave her the first of three number one albums.
Jill spends as much time in Nashville nowadays, as she spends in Sweden, and hosted her own show Jill's Veranda which features a lot of top country songs. She also continues to successfully tour in her home land.
Her most recent physical release was the festive album, Christmas Island in 2017, but every now and again she features on compilation albums, including Så mycket bättre.