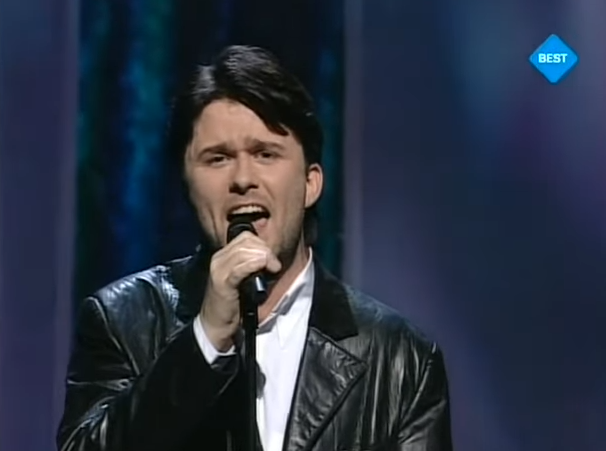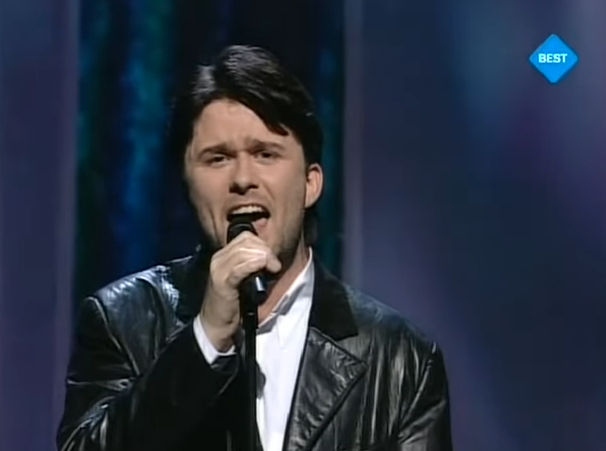 With the song 'Se På Mig', Jan Johansen finished third at the 1995 Eurovision Song Contest. This emotional ballad became a hit in Sweden being first on the single charts for a total of nine weeks. The now 54 year old singer is still active with a Eurovision comeback being a possibility.
The Swedish selection Melodifestivalen was in 1995 a race between two songs: Jan Johansen's Se På Mig and Cecilia Vennersten's Det vackraste. With a three points difference, Jan took the victory and as such went on to represent Sweden at the Eurovision Song Contest.
Jan Johansen scored a great third place at the Eurovision Song Contest held in Dublin that year. Three countries awarded him with the maximum 12 points; Ireland, Germany and Denmark. With a total of 100 points, Sweden was 48 points away from winning neighbour Norway.
The song is written by Bobby Ljunggren and Håkan Almqvist while Ingela "Pling" Forsman wrote the lyrics for it.
Se På Mig – opinions from fans
In order to find out what Eurovision fans today think of this Swedish entry from 1995, we asked our Eurovision Fan Panel. It includes team members as well as fans from all over the world.
🇸🇪 Sara T. – In the 1990s, my native country Sweden sent several beautiful ballads, and Se På Mig is my personal favourite out of those. I even had the song performed during my wedding some years back. I would claim that this song is universally loved by both Swedes in general and by us diehard Eurovision fans, even if the runner up of Melodifestivalen in 1995 (Det Vackraste) was a bigger commercial success. In a decade full of beautiful ballads, Se På Mig stands out as an eternal classic.
🇩🇰 Charlotte J. – I LOVE this one. It's my favourite Swedish entry – and that comes from one who loves uptempo pop songs! This isn't that, but the music as well as Jan himself captures me from the beginning. Throughout the song, I keep listening unable to take my eyes and ears from the screen. I understand most of the lyrics, and they are beautiful, and Jan's vocal performance is excellent too. Fantastic entry from Sweden!
🇬🇧 Michael O. – Yet another perfect song from Sweden and this was my favourite in 1995, with Spain. Sweden just seem to know how to do verses and choruses, and the backing vocalists added a little something extra. Still a good song a quarter of a century later.
🇫🇷 Bernard D. – In 1995, I had the top 5 in order, so I was very satisfied with the result. The Swedish song was a nice modern musical piece with a well-worked melody, a very professional choir … We add to that Jan's slightly husky (Italian) voice, and we get this little masterpiece who could be a radio hit. To this day, this title is still part of my playlist. 9/10.
🇩🇪 Pascal W. – This song bored me a little. It somehow stays on the same level all the time, even the key change at the end doesn't really help. In addition, I don't like the short change to the head voice at the beginning of the chorus, it just doesn't make sense to me, instead it rather bothers me. However, it's good that the song is in Swedish. If it were in English, I would probably like it even less.
🇨🇿 Josef Š. – I did not know this Swedish entry and if I didn't know it's Swedish, I would have guessed another country. It is very intimate and romantic and that's what I like about it. I also appreciate the 90's sound that is easily recognisable. Definitely a song I like and a good add on to the diversity od Swedish ESC entries.
🇫🇮 🇨🇴 Álvaro S. – A well-deserved result for Sweden. The opening has this very unique sound from the ballads from the 90's that is easily recognizable. The only thing that would make this more 90s is if they had add a saxophone. The song sounds intimate without being simplistic. It does not need to use any props to catch the audience attention. Also, Jan has a "Johny Loganesque" presence in this performance that reminds me of the winning song Hold Me Now. (Ireland 1987).
🇬🇧 Ashleigh K. – As I only started to watch the contest in 2003 I have never heard Sweden deliver a song in Swedish. It's a very nice song and though I don't understand the lyrics it seems very sweet and sincere. I'd love to see Sweden abandon the English language next year and opt for a song in their native language.
🇸🇪 Tommy E. – I liked it a lot from start. It was one of my favourite entries of 1995, but it went all downhill after that. To be honest, I don't have any feelings at all for it today and I skip it every time it comes on.
🇬🇧 Theo V. – An all-round good entry with everything, from the ballad itself to the performance having a smooth finish. It was rightly one of the favourites to win. The reason why it did not might be down to the fact that it did not stand out as much as the more characteristic entries from runner up Spain and winner Norway.
🇳🇴 Robert I. – The year 1995 is the only Eurovision Song Contest year I haven't watched since 1981. I have heard the songs later, and of all those songs, this is the one I like the best and have listened to the most. Se På Mig is melodious and Jan Johansen sings it very well. After 25 years I still listen to this beautiful song.
🇭🇺 Vangelis M. – It's not my cup of tea to be honest. It's a simple ballad, not bad but nothing special for me. I believe we had a lot of better ballads in the contest!
🇬🇧 Aaron S. – Sweden is one of my favourite countries at Eurovision, one thing I think they have been missing lately is the Swedish language. It's a beautiful language and this song proves it. Se På Mig is a catchy pop song, and is one of my favourites from 1995. Jan has an amazing voice, it's no wonder this song charted for 30 weeks in Sweden.
Enjoy Jan Johansen's performance from the 1995 Eurovision Song Contest in this embedded video. Below the video, you can read more about Jan Johansen.
Jan Johansen – a mini biography
When Jan was born in Stockholm, Sweden in 1966, it was into a family of music. His father was a well known jazz drummer Egil Johansen, while his mother was jazz singer Ellen Böbak. Both his parents were Norwegians that had moved to Sweden where they established their careers, and their family. Jan plays guitar, drums, and bas, but it's as singer and songwriter, we know him best.
For Jan himself, his performance and victory in Melodifestivalen in 1995 became his breakthrough. Jan is still an active singer, and has taken part in the Swedish national selection several times since 1995. In 2020, he was called in with short notice to replace Thorsten Flinck, who had been disqualified just a few days before the heat.
Jan Johansen's 5 Melodifestivalen entries
1995: Se På Mig won Melodifestivalen and finished third at the Eurovision Song Contest
2001: Ingenmansland finished fourth in Melodifestivalen
2002: Sista andetaget qualified for the second chance heat, and from there to the final where it finished in 7th place
2003: Let Your Spirit Fly (a duet with Pernilla Wahlgren) went straight to the final from it's first heat. In the final, it finished in second place behind Fame.
2020: Miraklernas tid was to be performed by Thorsten Flinck. As he was disqualified, Jan stepped in with very short notice. The song finished 7th in the heat and as such didn't continue in the selection.