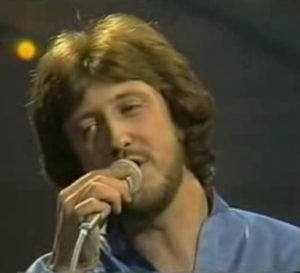 Greece has been a loyal member of the Eurovision family since 1974 with 41 participations and one victory in 2005. Their 1981 entry 'Feggari Kalokerino' is one of their successful entries, and when asked about this Eurovision fans in particular notice the piano play.
Greek broadcaster ERT sent the romantic ballad Feggari Kalokerino by Yiannis Dimitras to Dublin in 1981. The song was written by Yiorgos Niarchos and the singer Yiannis Dimitras. Dimitras also wrote the lyrics.
Feggari Kalokerino is a very romantic ballad about the summer moon and how it makes the you feel. In the lyrics, building a church for the crazy children of love is pledged.
At the Eurovision Song Contest in Dublin, pianist and actress Sofia Houndra accompanied Dimitras with her piano on stage. After a touching performance, Yiannis received 55 points and brought a respectable 8th place back home to his country.
Feggari Kalokerino – opinions from fans
In order to find out what Eurovision fans today think of this Greek entry from 1981, we asked our Eurovision Fan Panel. It includes team members as well as fans from all over the world.
🇲🇹 Amira M. – This song by Greece is a heart felt warming song sung with passion and the piano playing in the background was beautiful. I miss the songs that had a live orchestra and I wish grants could be given to encourage those who want to play to learn how to play.
🇩🇰 Charlotte C. – I didn't know this song (or at least I didn't remember having heard it). While I love the piano play, the song itself seems boring and old-fashion to me, even by early 1980's standard.
🇳🇴 – Stine F. – Being born in 1981 I guess it isn't too strange that I hadn't heard this song before. My first impression is good. The song has a good vibe, and I could imagine this song being used in a romantic movie. I love the use of live orchestra and piano.
🇬🇧 Michael O. – Greece really didn't get the hang of Eurovision until the 2000's but this has quite the good instrumental background. Still way to dated for the. Eighties but a nice enough old fashioned ballad.
🇹🇷 Gunec G. – Another touching romantic ballad which captured my heart from Greece. The chemistry between Sofia and Yiannis on stage was remarkable. A very well deserved top 10, maybe even deserved a better placing.
🇨🇿 Josef S. – As we dig deeper in the Eurovision history I find more and more new songs to me even though they are many years old. And it's also the case of this Greek ballad from the early '80's. It's romantic and well sung, so that's a good start. And definitely it's easily recognisable as a Greek entry because I think it perfectly describes the Greek culture. To me it's one of the good ones.
🇬🇷 Kostas C. – A very emotional and melodic ballad for Greece, in a time that the interest in the country was very low. A good voice and I liked the whole performance with the lady, the piano and the rose a lot. It could had been placed a little higher in the scoreboard.
🇳🇱 🇩🇰 Wouter W. – It's a fine song which doesn't stand out in any way against the plethora of very similar songs.
🇪🇸 Quique B. – Feggari Kalokerino is a nice song, pleasant for hearing and even more with the melodic sound of the Greek language. The effect of the piano and the voice of Yiannis made a good atmosphere and these brought them to the 8th place. Is not the best but neither is it a bad classification.
🇨🇴 🇫🇮 Alvaro S. – Sober and beautiful. It is a beautiful song in the simplicity of the performance. I think the music speaks for itself and the result is very touching.
🇧🇷 Amir B. – I like this ballad. I've never heard it before and I liked it. It's a okay song for me. The greek language makes it all more special, I love that language.
Enjoy Yiannis Dimitras' performance from the 1981 Eurovision Song Contest in the embedded video. Below the video, you can read more about him.
Yiannis Dimitras – a mini biography
Greek singer Yiannis Dimitras who was born on the 12th of April 1954 is best known for his appearance in the Eurovision Song Contest in 1981 in Dublin with his romantic ballad Feggari Kalokerino. He was joined by pianist Sofia Houndra on stage and pulled home an 8th place.
He has released many singles with Sta Kithira Ego Kai Esy from 2016 being one of the latest, and worked with artists like Elena Neratzopolou, Kleopatra, Hristos Zavakos and Maria Kanellopolou.