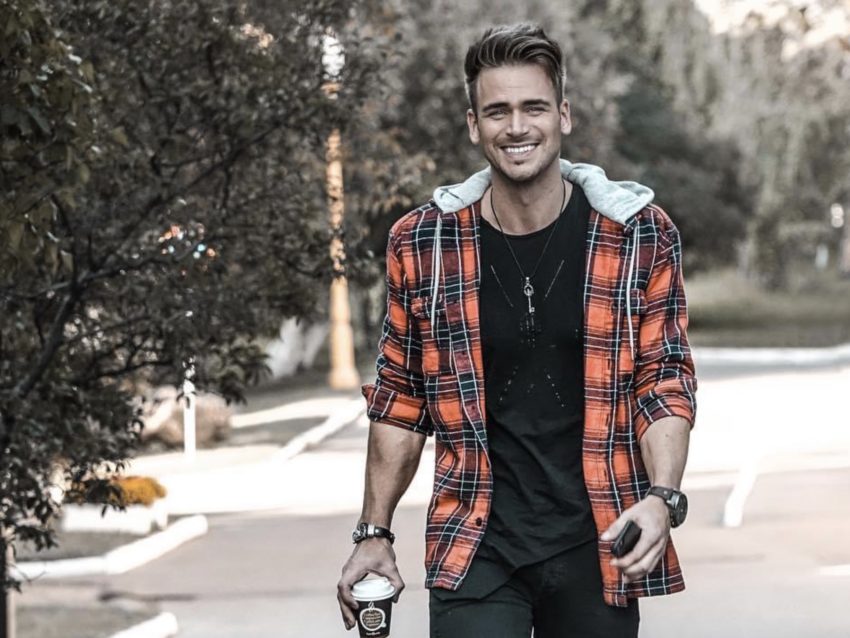 Tonight, the Eesti Laul 2021 semi-final two took place to find Estonia's Eurovision entry. Twelve acts took part in tonight's contest, with six heading to the final.
Six acts have already made the final, from the first heat which will took place on Thursday, February 18, 2021. The Eesti Laul 2021 final will take place on March 6, 2021.
The show was presented by singer and actress Grete Kuld and actor Tonis Niinemets, and was held at the Saku Suurhaal in Tallinn,
The second semi-final saw performances from Curly Strings and Daniel Levi. Daniel competed in 2015, finishing second to Elina and Stig with Burning Lights. Curly Strings are an Estonian folk group.
The Songs
Sissi – Time
This is a nice soulful opening number and actually has a bit of a feel of the Rag'n'Bone Man about it. Sissi was in white tonight and was accompanied by a five piece choir as was befitting for the song. A glorious gospel like performance.
Gram-Of-Fun– Lost in a Dance
This has a feel of many classic 80s hits. It has a nice dance beat and a very rhythmic tune. It will probably get to the final, although the vocals were a bit shaky. The six-piece band worked relatively well on stage.The lead singer was in a violet leather suit while the five-piece band played their instruments behind her. A future Eurovision dance club anthem.
Kadri Voorand – Energy
There is no doubt that this lady has a great singing voice but this is maybe just a little bit offbeat for Eurovision. Still, this will be a good platform for her to get her music to a wider audience. Kadri performed her song at the piano all dressed in white.Very classy.
Helen – Nii kõrgele
Helen's style is very similar to what you would've expected maybe from Laura. The song is a good enough listen when it's on but again another unremarkable number that is probably not going to get to Eurovision. Helen performed the song around a long white table accompanied by four dancers in black, with their faces caked in white clay. She was dressed in a blue dress, although at times it changed to black and gold.
REDEL – Tartu
You have to sometimes wonder who actually likes this experimental type of song. It's fun enough when it's on, but it's not something you would really listen to that much. This was a good screaming match towards the camera. Five dancers seemed to be having a great time on the stage with a ladder. Don't expect to see this representing Estonia.
Rahel – Sunday Night
This is a fairly unremarkable run-of-the-mill song. There is nothing actually wrong with it but again in a competition it really doesn't stand out that much. Still, Rahel was using this as an introduction to the public, so she has got room to grow. In a young and trendy costume unfortunately she hit a few bum notes. Fout more dancers were on stage -where is Estonia getting all these dancers from.
Uku Haasma – Kaos
This is a low-key kind of number that you could definitely see featuring in a film soundtrack. It's one of those songs that you know you're either gonna love or hate. Uku, it must be said had the hairdo and the trousers of the evening. Behind him a four-piece band played while he stood in front and sang at the microphone. The band were miraculously able to fade end rather than just stop.
HELEZA – 6
Estonia have been known for sending songs singing in languages other than English and Estonian, since they've sent Italian and now here's this one is in French. This is a song that wouldn't be out of place in France and no one would actually know where it was from, but it's unlikely to get to the final. HELEZA was dressed in a nice purple dress that looked like a toilet roll holder.
Uku Suviste – The Lucky One
This is a very strong song and it would be a shame if Uku missed the chance to go to Eurovision this year. Bolts of lightning added effect to the song. Uku kept fading in and out with the camerawork. This has a good chance to help Uku to go back to Eurovision again.
Alabama Watchdog – Alabama Watchdog
A rock song mixed with supposedly controversial lyrics. The band deny that there's anything in the accusations but sometimes there is no smoke without fire. This would breath a bit of life into the final but we'll just need to see how the Estonian public feel. Entries like this from Turkey and Georgia have done well at Eurovision before.
Jüri Pootsmann – Magus melanhoolia
This is the song where you know the recorded version is slightly better than the live version. Jüri's popularity could see this one going to the final.this is a very original song which means that you won't get sick of it quite so fast as some of the other generic numbers. Jüri gave a simple performance.
Suured tüdrukud – Heaven's Not That Far Tonight
This is actually quite a good duet. The ladies are having a lot of fun with the song and this could actually be a possible qualifier to the final. The ladies were both dressed in their sparkly dresses ready to hit the clubs once the Eeesti Laul was over. Possibly the best performance of the evening.
The Results
A panel of judges sat around with their masks on. With the help of a public vote they selected four songs to go to the final. It was then left to the public alone to pick the last two songs to go to the Eseti Laul final on March 6.
The first four acts through to the final were
Kadri Voorand
Uku Suviste
Jüri Pootsmann
Suured tüdrukud
After a second public vote, the fifth and sixth acts through to the final were
Sissi
REDEL

Tonight's finalists will compete against Karl Killing, Egert Milder, Koit Toome, Ivo Linna, Robert Linna and Supernova, Hans Nayna and Andrei Zevakin and Pluuto in the Eesti Laul 2021 final.
Last year's entrant, Uku Suviste heads to the Eesti Laul finals again. Below is the video for The Lucky One, the song he hopes he will be lucky with, this year.
Estonia At The Eurovision Song Contest
Following on from semi-final one's article, we continue with Ruffus finishing 24th in 2003 with Eighties Coming Back. After that Estonia failed to qualify to the final until 2009, when Urban Symphony came 6th with Rändajad but in 2010, Malcom Little failed to impress with Siren.
Getter Janni, Birgit Õigemeel and Victor Crone, failed to get above position 20 in 2011, 2013 and 2019, but at least they made the final, unlike Tanja and Koit Toome and Laura, in 2014 and 2017. Tanja and Koit are back for revenge this year.
However, tucked in amongst all this, three gems managed to shine. Ott Lepland took Kuula to 6th place in 2012, Stig and Elina made 7th place in 2015 with Goodbye To Yesterday, and finally Elina Nechayeva, her voice and dress, finished 8th with La Forza in 2018.