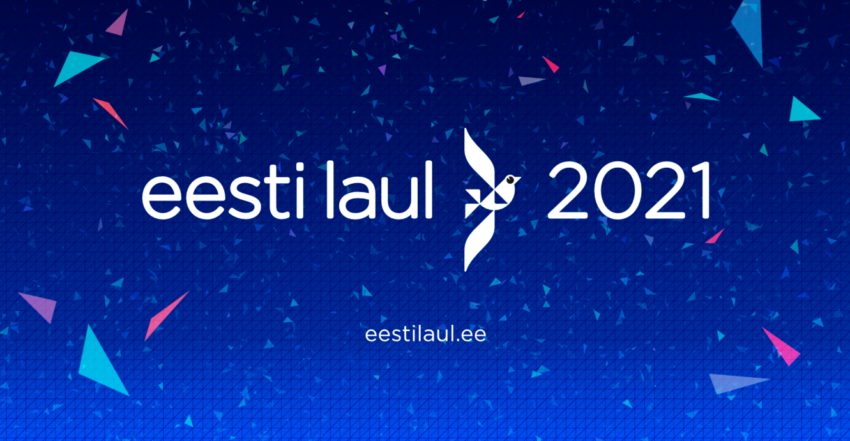 The 24 songs in the Estonian national selection 2021 were today released. Several well known names are in the run to represent the country in Rotterdam, the Netherlands in May. Who stands out and should not be missed?
Among the 24 semi-finalists, we see some well-known names, notably 5 previous Eurovision representatives – Ivo Linna (1996), Koit Toome (1998 & 2017), Tanja (2014), Jüri Pootsmann (2016) and Uku Suviste (2020). Besides that, there are some previous Eesti Laul participants as well as some debutants.
Listening to the 24 songs competing in Eesti Laul, you find quite a variation in music styles. Basically, everyone should be guaranteed to find something they truly enjoy. Two semi-finals will take place on the 18th and 20th of February while the final will be held on the 6th of March 2021.
5 Eesti Laul 2021 you should listen to
After listening to all 24 songs, here's five you should not miss out on:
Koit Toome – We Could Have Been Beautiful
Koit Toome is a Eurovision veteran as he represented Estonia already in 1998 and in a duet with Laura in 2017. This time he tries it again as a solo. Koit took part in writing the song We Could Have Been Beautiful, which is different from his 2017 entry. While Verona was a song with some retro vibes in the style of Modern Talking, this time he brings a pop ballad, which is very often present at Eurovision. And those who like Koit's high notes will get enough of them here as well.
Kadri Voorand – Energy
Energy is a slow song with jazzy vibes and it was penned by a jazz singer Kadri Voorand on her own. The song is accompanied only by a piano. Kadri is on the music scene for more than 10 years now, but 2021 will mark her Eesti Laul debut. Her voice is quite unique and can be compared to Martina Bárta who represented the Czech Republic at Eurovision 2017 and who is a jazz singer as well.
Suured Tüdrukud – Heaven's Not That Far Tonight
What is surprising is that Koit Toome has not only his own song in Eesti Laul 2021, but he also penned another song – Heaven's Not That Far Tonight for duo Suured Tüdrukud. The song is true pop, maybe with some disco influence which makes it stand out among the other songs in the competition.
Hans Nayna – One By One
Hans Nayna comes from the island of Mauritius and his exotic voice is his biggest advantage. Like many others, Hans also took part in writing his song. One By One is a typical pop ballad we hear every year in many national finals for Eurovision, but thanks to Hans' different voice, it worth mentioning as it stands out among the others.
Uku Suviste – The Lucky One
When countries started to announce that 2020 artists will represent them again in 2021, Uku Suviste only got a guaranteed place in Eesti Laul 2021 semi-finals. And The Lucky One is the song that he brings to the competition. Again it's penned by Uku and Sharon Vaughn and also there were some of the Dream Team members involved like Greek Dmitris Kontopoulos. Unlike his 2020 entry What Love Is, this time Uku's song is more uptempo, but still it's about love. It is expected, that Uku may collect a lot of solidarity votes so he can represent Estonia again after his victory this year and Eurovision 2020 being cancelled. But in 2021, the competition is strong so it will not be an easy task.
Eesti Laul 2021 – listen to all songs
For those who want to listen to all the songs, here's a list of the remaining 19 songs. Each of the songtitles are links to the song:
The winner of the 2021 Eesti Laul will represent Estonia at the Eurovision Song Contest 2021 in Rotterdam, Netherlands.
This reflection article is based on the author's own personal experience. Views expressed belongs to him or her, and are to be seen as unrelated to EuroVisionary.com.