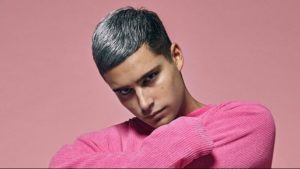 Eric Saade who represented Sweden at the 2011 Eurovision Song Contest has released a new single titled Wide Awake. The song features a well known rock singer, and went straight into the charts just an hour after its release today.

The new song Wide Awake has a much more mellow feel than past sing a longs from Eric Saade and the fact that the song went straight into the Swedish iTunes chart after an hour of release promise a new hit from the 25 year old singer who represented Sweden at the Eurovision Song Contest in 2011 with the song Popular and finished third.
The new song features a guest appearance from Gustaf Norén, who is the lead singer and guitarist from the Swedish rock band Mando Diao, who released seven albums in Sweden.
Wide Awake can be found on a newly released EP simply called Saade.
Enjoy the audio video below.