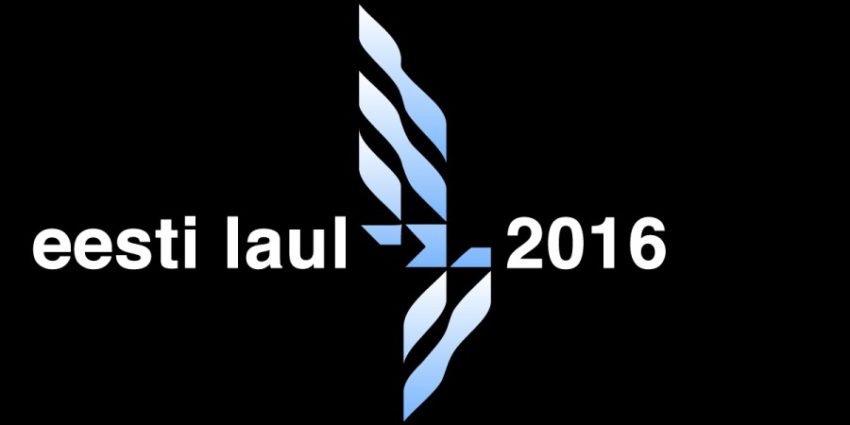 The twenty acts that will take part in the national selection to represent Estonia in the Eurovision Song Contest 2016 have been revealed by broadcaster ERR. Amongst the twenty candidates are some Eurovision familiar names. 
The 20 hopefuls for Eesti Laul 2016
Two days ago, the Estonian broadcaster ERR announced that a total of 238 entries which is a new record were submitted at this year's Eesti Laul. Eesti Laul 2016 producer Mart Normet was very pleased with the official announcements:
Having 238 songs submitted is truly a sign of recognition for the work we have done in the past years. It's also concrete evidence that we are growing. Without a doubt moving the contest from the Nordea Concert Hall to Saku Suurhall was the only right decision. Elina and Stig raised the bar high, both domestically and internationally. Hopefully there are a few songs this year which are just as strong and timeless.
The selection panel consisted of 11 music professionals (Anne Veski, Olavi Paide, Erik Morna, Toomas Puna, Ingrid Kohtla, Eeva Talsi, Owe Petersell, Eisi Mäeots, Siim Nestor, Valner Valme and Kira Evve) met on Wednesday and Thursday in order to listen to those 238 songs and choose the 20 best songs for the Eesti Laul's semifinals. The semi-finalists were revealed on TV show Ringvaade yesterday evening.
Here is the complete line-up for the semifinals in Estonia:
First semifinal (13th of February 2016)
1. Ei ole mul olla – Põhja-Tallinn (Jaanus Saks, Kristjan Soomre, Mark Eric Kammiste, Hannes Agur Vellend, Herlend-Kaspar Raudkivi)
2. Hispaania tüdruk – Indrek Ventmann (Allan Kasuk)
3. How Many Times – Zebra Island (Rasmus Lill, Helina Risti)
4. I'm Facing North – Würffel (Kaspar Kalluste, Rosanna Lints)
5. Immortality – Cartoon & Kristel Aaslaid (Ago Teppand, Hugo MartinMaasikas, Joosep Järvesaar, Kerli Kõiv, Iiris Vesik, Kristel Aaslaid)
6. Kaugel sinust – Kati Laev (Urmas Kõiv, Anneli Kõiv)
7. Lonely Boy – Kéa (Egert Milder, Robert Stanley Montes, Ian Karell)
8. Love a Little Bit – The Jingles (Jonathan Flack, Hain Hoppe, Rauno Vaher, Tanel Liiberg)
9. Meet Halfway – Pśr Mśdd (Oliver Rõõmus, Joonas Alvre)
10. Miljon korda – Gertu Pabbo (Priit Pajusaar, Maian-Anna Kärmas)

Second semifinal (20th of February 2016)
11. Parmupillihullus – Meisterjaan (Jaan Tätte Juunior)
12. Patience – I Wear* Experiment (Hando Jaksi, Mikk Simson, Johanna Eenmaa)
13. Play – Jüri Pootsmann (Fred Krieger, Stig Rästa)
14. Sally – Go Away Bird (Stanislav Bulganin)
15. Salty Wounds – Windy Beach (Priit Uustulnd, Tuuli Rand, Mari Tamm)
16. Seis – Mick Pedaja (Mick Pedaja)
17. Stories Untold – Grete Paia (Sven Lõhmus)
18. Strong – Anett Kulbin (Anett Kulbin)
19. Supersonic – Laura (Sven Lõhmus)
20. Unikaalne – La La Ladies (Tatjana Mihhailova, Mihkel Mattisen, Timo Vendt, Inga Tislar)
Eurovision veterans and other known names among the 20 candidates
Among the artists who take part in this year's Eesti Laul are some familiar name. Grete Paia, who came 2nd in 2013 and Laura who came both 2nd and 1st in Euro Laul 2005, coming 2nd with her own entry Moonwalk and winning as part of the girl group Suntribe singing Let's Get Loud. In 2007 she was back with Sunflowers and in 2009 she tried again with Destiny, both coming 3rd. All of her songs (including Suntribe's song) were written by Sven Lõhmus, who composes her song this time as well.
Other notable composers are Stig Rästa who came 7th in Vienna last year together with Elina Born, Tatjana Mihhailova, better known as Tanja who represented Estonia in 2014 with Amazing and Kerli Kõiv who participated in Melodifestivalen 2003 together with Locatellies singing Let's Go and in 2004 in Euro Laul, coming 2nd with her song Beautiful Inside. Kerli has had minor European hits and had two number #1s at the Billboards Hot Dance Club Songs Chart. She is also co-composer of a song that was meant to end up on her album Utopia, but which she later gave permission to Demi Lovato to perform: Skyscraper. Kerli has co-written Immortality which will be performed by Cartoon & Kristel Aaslaid.
Eesti Laul 2016 schedule
Semi-final 1 – 13th of February 2016
Semi-final 2 – 20th of February 2016
Final – 5th of March 2016 (Live from Saku Surhall – Venue of the 2002 Eurovision Song Contest)
From each semi final the first 5 in votes will quallify to the final. In Eesti Laul 2016 there will be used a 50-50 jury and televoting combination in both phases, semi finals and in the final.
Estonia in the Eurovision Song Contest
Estonia has participated in the Eurovision Song Contest 21 times since their debut in 1994. Their first appearance would have taken place in 1993, however a qualification round was put into place for seven Eastern European countries hoping to make their debut and unfortunately Estonia failed to qualify. The country has won the contest once, in 2001, making it the first former Soviet state to win the contest.
This year, the nation was represented by a duet. Elina Born & Stig Rästa with Goodbye To Yesterday reached 7th place with the 106 points they received. This was the 9th top10 result for Estonia in the contest, more than any other Baltic country so far.
Below you can watch Elina Born & Stig Rästa performing last year's Estonian entry, Goodbye To Yesterday: