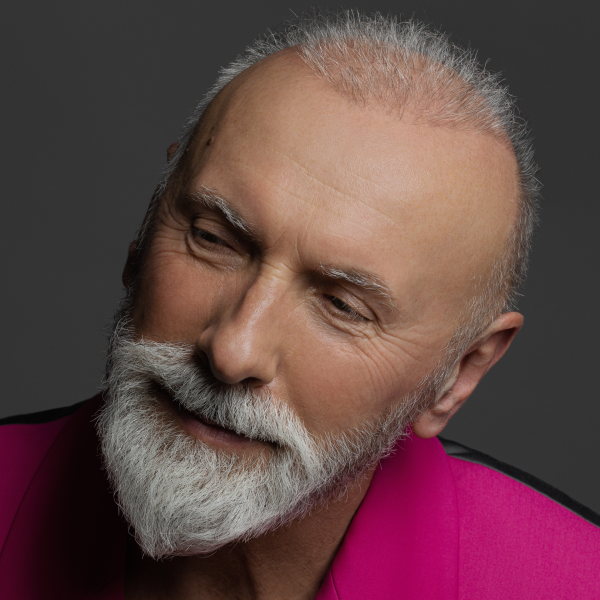 Dino Merlin, who represented his country Bosnia and Herzegovina in the Eurovision several times, has released a new single titled "Mi". It is a song about how we change in a world which is constantly changing.
Today, Edin Dervišhalidović, better known as Dino Merlin, has released a new song which is an introduction to his forthcoming album. This will be Dino's 12th studio album and the first since 2014. The title of the song is Mi which translates to We. Dino has written both lyrics and music for the new track.
The song "Mi" is a song about us go throughout the changes in a changing world, whether we like it or not. Will these changes be for the better, depends not only on the world but also on us. In a time of pandemic, we see once again how we are connected to each other, how we depend on each other, how we are together in this, that we only together can survive this new adversity that has befallen us and how more than ever we should be "Mi" (We).

Dino Merlin's Press Release
Dino Merlin's new song was originally scheduled to be released this spring, but it had be cancelled till now because of COVID-19 pandemic.
Given that better times are coming slowly, life goes on, and as pandemic doesn't seem to leave quickly, life and we have to move on. Life is not waiting for us, so we will not wait for life either. We need to live and work. Although times are not the happiest, we must not lose optimism, faith and hope. We must show each other, but above all ourselves, that we can come out of bad times as better and nobler people. That is one of the messages of the song "Mi".

Dino Merlin' Press Release
Dino Merlin in the Eurovision Song Contest
Dino Merlin has taken part in the contest three times in the past. In 1993, he wrote the lyrics for Bosnia and Herzegovina's first entry as an independent nation – Sva Bol Svijeta. Six years later, in Jerusalem, he performed the song Putnici together with Beatrice Poulot. They ended up in seventh place. In 2011, Dino Merlin represented Bosnia and Herzegovina in Dusseldorf with the song Love In Rewind, which came sixth in the grand final.
In the video below you can watch the video for Dino Merlin's latest song, which was filmed in Bay of Kotor in Montenegro.