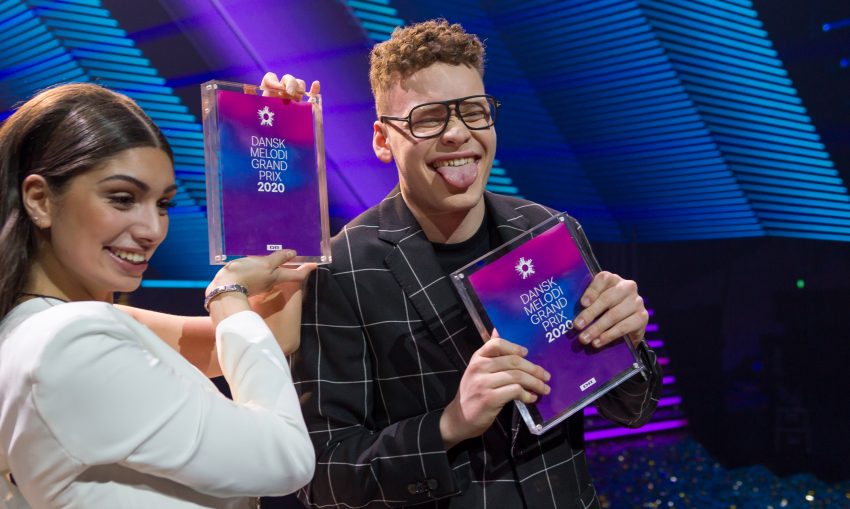 With COVID-19 all over Europe now, national broadcasters are forced to plan smaller national finals instead. Today, Danish broadcaster announced their plans for the 2021 national selection, and just like in other countries, they downscale too.
This year's Danish final was affected big time by Coronavirus and it's desease COVID-19. Danish Prime Minister Mette Frederiksen took actions very early and banned big crowds the day before the Danish final. At that time, the country had 21 infected. The 2020 Dansk Melodi Grand Prix was therefore held without audience. Next year, it will be the same, most likely.
Danish broadcaster DR announced today that the Dansk Melodi Grand Prix 2021 will be held on the 6th of March in a DR TV studio. They do have studios where a smaller audience can fit should the COVID-19 situation change, but most likely, we'll see a Danish final without audience. Recently Swedish broadcaster SVT concluded that they will do the same – and also drop the traditional tour around the country.
DR further more states that all vocals, backing vocals included, will be LIVE at the Eurovision Song Contest. As such, it's clear that they won't take advantage of pre-recorded backing vocals being allowed for the 2021 Eurovision Song Contest.
Anyone interested in taking part in the Danish final next year – and thus represent Denmark at the 2021 Eurovision Song Contest should submit their contribution before the 20th of November. The songs should be submitted as a studiodemo of high quality to DR. Composer or lyrics writer should be Danish citizen or have strong connection to Denmark like having lived in the country for years or be Danish married.
The winner of the 2020 Dansk Melodi Grand Prix was Ben & Tan with the song Say Yes. In the video below you can watch an interview with them just after they won where they also adress performing without an audience.