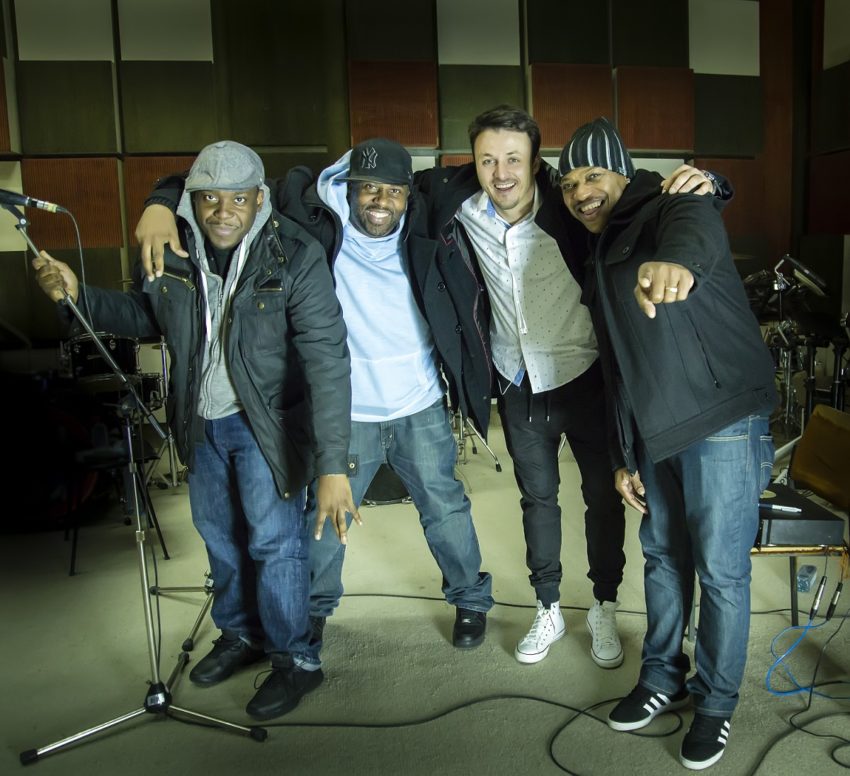 Today it has been announced that Daniel Kajmakoski will perform alongside Mark Middleton, Eric Williams and Jeremy Hanna (former Blackstreet) at the 2015 Eurovision Song Contest. Designer and choreographer have also revealed some details about their costumes and stage performance.
Marc, Eric and Jeremy have spent more than twenty years in the music industry and they are experts in every aspect of the business as performers, publishers, producers and writers. They have written and produced songs for great artists like Whitney Houston, Bobby Brown, Usher, Mary J. Blige, Jaheim, Donell Jones or Dave Hollister among others and they have received several awards including Grammy, MTV Video Music Awards, MTV Europe Video Music Awards, Billboard, Soul Train Awards, ASCAP Awards… and many more.
This is not the first time Daniel Kajmakoski will sing alongside MERJ. A few weeks ago they released a charity song called Carry The Flame featuring Bulgarian singer Bobo. It was part of a campaign for the Bulgarian Holiday Heroes Foundation and the aim of the initiative was to support socially disadvantaged families. You can watch the video below.
Daniel stated: "I still can't believe that my biggest wish will soon become reality! These incredibly talented musicians have always been my idols, I grew up with their music and now I am performing with them on Eurovision stage! Performing with idols is a dream come true for every artist!".
Choreographer Monja Horvat will be in charge of the staging for Vienna. "The stage performance will follow the emotion of the song. Because it's a ballad, we will try to create a bit of mystery and playing with lights on stage", she said.
The costumes that Daniel and his team will be wearing on stage will be designed by Ivana Rabrenović who has previously collaborated at the Eurovision Song Contest last year with Tijana Dapčevik from F.Y.R. Macedonia and back in 2007 with Serbian winner Marija Šerifović. "We will generally use three colors for Daniel and his backing vocals, that is: black, grey and white and some small details. I believe that these three colors look best on the camera. My goal is they looking classy and feel good during the whole performance ", Ivana stated.
Daniel Kajmakoski will represent F.Y.R. Macedonia with Autumn Leaves at the first semi-final of the 2015 Eurovision Song Contest on the 19th of May.
Do you want to know how much you already know about Kaniel Kajmakoski? Try out our quiz.
Daniel Kajmakoski (FYR Macedonia 2015)
Daniel Kajmakoski will represent F.Y.R. Macedonia at the 2015 Eurovision Song Contest. How well do you know him? Take this short quiz to find out!