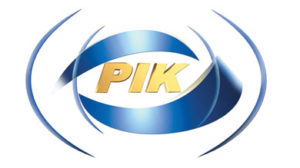 CyBC, the Cypriot national broadcaster, has confirmed with an official announcement that the mediterranean island will participate at the forthcoming 2016 Eurovision Song Contest although it isn't sure yet that the Song Project format returns.
At the end of July Mr Thanasis Tsokos, the vice president of CyBC, revealed in an interview, Cypriot's intentions to participate at the 61st Eurovision Song Contest in Stockholm. He also said that Eurovision Song Project will also be in CyBC's programme next year. Eurovision Song Project is the national selection through which John Karayannis was chosen to represent Cyprus in Vienna.
The official confirmation from CyBC came late this afternoon:
CyBC announces that it will participate at the 61st Eurovision Song Contest, to be held in Stockholm in Sweden, on 10th, 12th and 14th of May, 2016. The method which will be used for the entry selection will be revealed soon.
So CyBC is yet to determine the mechanism it will use to select its Eurovision entry and act. In the next days we will know if Mr Thanasis Tsokos's words will be true and Eurovision Song Project again will be the mechanism to select the Cypriot entry or if the wish not to confirm that yet covers for something else being on the way.