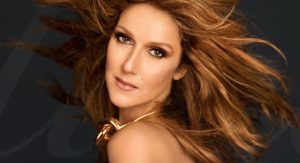 She achieved almost every musical accolade around after winning the 1988 Eurovision Song Contest. Super star Celine Dion is now attempting something completely different – a children's clothing line.
1988 Eurovision Song Contest winner Céline Dion has today unveiled her children's clothing line. This will be a new type of business venture for Céline who has already dipped her toe in the restaurant, night club and management trades amongst others. Yesterday the 50 year old singer teased fans with a video of her being thrown to the floor by a police officer before being put in handcuffs. Before the video cut out the singer says "It's ok, it's ok, I'm Celine Dion". The strange video teaser left some fans thinking that she was about to launch an acting career.
The new clothing line named Celinununu specializes in gender neutral clothing for children. According to the official website Celinununu unites two forces by one voice: fashion has the power to shape people's minds. inspire your children to be free and find their own individuality through clothes.
One of the most successful artists to come out of Eurovision. Celine represented Switzerland in the Contest in 1988 with the song Ne partez pas sans moi (Please don't leave without me). 2 years later, Celine released her first Anglophone album and the rest, as they say, is history.
The French Canadian singer has 3 children with her late husband and manager René Angélil and is currently completing her last set of shows in her Las Vegas residency.
You can remind yourself of Céline's performance in Dublin when she won the Eurovision Song Contest below