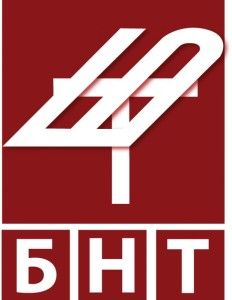 Although the Bulgarian broadcaster BNT, did not participate in this year's Eurovision Song Contest, we do have the points as they might have been had they taken part. The result, which is combined of public as well as jury, gives 12 points to Italy.
The Bulgarian broadcaster held an online voting on their website to make out for the public televoting and set down a jury of music professionals. Their votes combined gives the following Bulgarian set of points:
Italy – 12 points
Russia – 10 points
Sweden – 8 points
Belgium – 7 points
Latvia – 6 points
Norway – 5 points
Australia – 4 points
Spain – 3 points
Germany – 2 points
Serbia – 1 points
As we can see if Bulgaria had participated, Italy would have earned themselves one more set of 12 points. With Russia however getting 10 points, it wouldn't have changed anything in the final result at the top. With Bulgaria giving two point to Germany, they would however have avoided the zero points and left host country Austria alone at the last position. It is also worth mentioning that Greece that usually get a lot of points from Bulgaria, didn't get any in this result.
The members of the Bulgarian jury were:
Stanislav Terziev – director of concerts and musical shows

Joanna Dragneva – representative of Bulgaria at Eurovision 2008

Helen Rosberg – TV and radio host, Z-Rock radio

George Kushvaliev – radio and TV presenter, music journalist, writer

Rosemary Dragneva – professor of pop and jazz singing at the National Music Academy in Sofia
Bulgaria debuted at the Eurovision Song Contest in 2005, and we saw them last in the contest in 2013. The country only qualified for the final once, in 2007 where Elitsa & Stoyan scored a 5th place with the song Water.
Below you can see the video of the performance from the Italian entry Grande Amore by Il Volo which earned the Bulgarian 12 points: