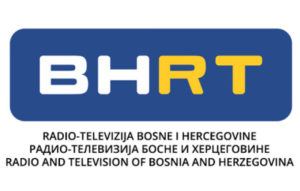 Soon Bosnia and Herzegovina could become the second country after Romania to be excluded from all EBU services including the Eurovision Song Contest. This comes after the parliament decided not to approve a financial plan from the broadcaster BHRT.
Yesterday the responding commission of the Bosnian-Herzegovinian Parliament has decided not to approve BHRT's report about realization of the planned activities and the business finance revision for the last year as well. Although members of Parliament are aware of BHRT's hopeless financial situation it seems like they don't have any sustainable solution how to improve BHRT's finances and functioning. BHRT relies merrily on TV licence fee, but the problem is that only 50% of the Bosnian citizens actually pay the fee.
One of the consequences of the Bosnian-Herzegovinian national broadcaster's financial and functional difficulties in the near future would be exclusion from the Eurovision Song Contest if it fail to clear its debts to EBU. BHRT has made the politicans aware of that this already can happen by the end of the month, but currently the politicans are only promissing that they will discuss the problem. However nobody knows when they will do that, although BHRT is running out of time. The British ambassador to Bosnia and Herzegovina, Edward Ferguson, pointed out that the European Union find the public broadcasters in the country, based on a stable financial model, very important as they represent some of the main pillars of democracy.
Just three weeks before this year's Eurovision Song Contest, the Romanian broadcaster was excluded from all EBU services and as such was unable to take part in the contest in Stockholm as planned.
As an independent country Bosnia and Herzegovina debuted in the Eurovision Song Contest in 1993. This year the country failed to qualify for the final for the first time ever since the semi-final system was introduced in 2004 with the song Ljubav je. Bosnia and Herzegovina's best result in the contest came in 2006 in Athens when Hari Mata Hari finished 3rd in the final with the song Lejla.
Let's hope that BHRT's problems soon will be solved so that we can watch Bosnia and Herzegovina in Ukraine next year. In the video below you can watch the semi-final performance from Dalal, Deen, Ana and Jala, who represented the country in Stockholm this month: