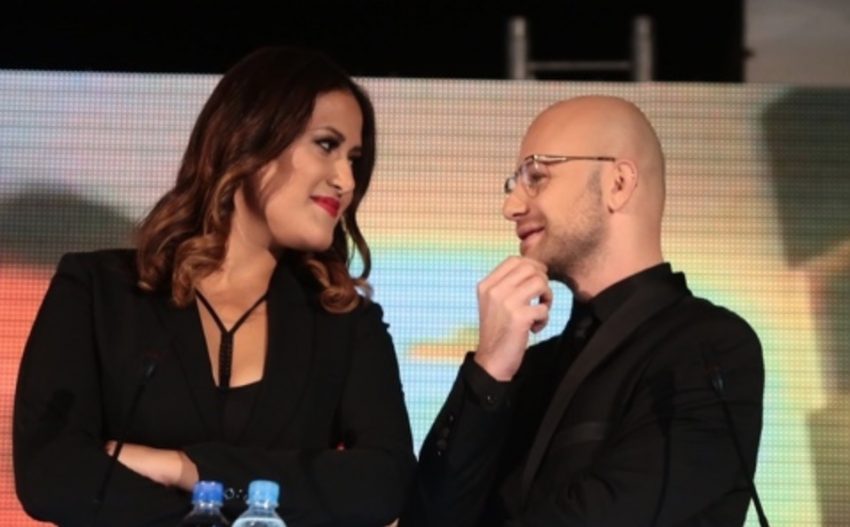 This evening, the song which will represent Bosnia and Herzegovina was presented to the public for the first time, from the Sarajevo City Hall. This year marks the return to the contest for Bosnia and Herzegovina after a three year absence, when in 2012, Maya Sar placed 18th with "Korake Ti Znam". This year the song is titled "Ljubav Je".
Earlier in the year Bosnia and Herzegovina's public broadcaster, BHRT, announced the song would be performed by Dalal and Deen featuring Ana Rucner and Jala.
The Song
Bosnia and Herzegovina's song this year is called Ljubav je. It has been recorded in English, as well as native Bosnian, the language the team will sing it in, on the Eurovision stage in May. Bosnia and Herzegovina have been drawn in the second half of the first semi final.
The song was written by Almir Ajanović and Jasmin Fazlić .
The song opens with a very Balkan cello and moves into a smooth easy listening sound, Dean and Dalal alternating lines. Rapper Jala breaks up the tone and the cello gets more frantic, before closing with one last chorus.
We have the #Eurovision song from Bosnia & Herzegovina: https://t.co/3htNxdow0M #BHEurosong – do you like it?

— EuroVisionary (@EuroVisionary) February 19, 2016
The Performers
Four artists have come together to collaborate on the Bosnia and Herzegovinian entry this year. Fuad Backović-Deen is no stranger to the Eurovision stage, having represented his home country in 2004, placing 9th with In The Disco. Dalal Midhat-Talakić is a Bosnian singer, who used to be one half of the duo Erato. They have released two albums, Backstage and Make Up. Ana Rucner is a cellist from Croatia, another country returning after an extended absence, while Jala is a native rapper.
The Show
The show opened with a montage from last year and then cut to Millstreet, Ireland 1993  where Bosnia and Herzegovina first participated, then ran through brief clips of all subsequent entries. Good start but after that was over it went straight to commercial break, what a downer.
On the show's return, a street survey took place with the public from Bosnia and Herzegovina and then cut to a brief  video of the artists in the studio. Alas the talking went on for nearly 30 minutes and with no equivalent to Google translate, was only of use to native speakers.
Pleasure arrived when ex participants Serbian Eurovision Song Contest 2007 winner Marija Šerifović and 2012 Croatian Eurovision entrant Nina Badrić appeared to sing their Eurovision entries, Molitva and Nebo. After talking to both ladies, Maya Sar was introduced and sang Korake ti znam.
Finally the new song was performed. Enjoy the performance below.
Below, enjoy some highlight's from Bosnia and Herzegovina's entries since 2008, hopefully discovering some behind the scenes  exclusive content that you will not have seen before.