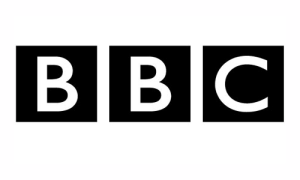 There were no reasons to assume that the United Kingdom would not be represented in Eurovision 2016 but it has now been reported that the BBC has confirmed their intention to participate in next year's contest indeed. Is the broadcaster also intending to organize the selection process for the British entry however?
After entering Eurovision for the first time in 1957, the second edition of the show, the United Kingdom has only withdrawn from the contest once, in 1958. The country has never missed a Eurovision Song Contest since 1959 and there were no indications that they did not plan to compete next year. However, after some disappointing results in recent years, there had been some criticism in the press in regards to whether the BBC is doing a good job when it comes to selecting the British entry for Eurovision. As Eurovisionary reported earlier,  some British papers went as far as to tantalizingly quote Simon Cowell, the British music mogul of The X-Factor fame, expressing interest in organizing the country's Eurovision selection himself. Such suggestions would appear to have been put to rest however, as the BBC are reported to have confirmed to Eurovision website escunited.com both their intention to participate in the contest as well as to organize the selection of the British entry for next year. The broadcaster did not apparently comment on whether they intend to abandon selecting both their entrant artist and entry song internally – indeed the formula has not proved successful in the last five years it has been followed – but hinted that more details will be announced in late summer.

This year, the United Kingdom was represented by duo Electric Velvet with Still In Love With You. Having received a total of five points (one point from Ireland and Malta each and three points from San Marino), the UK ranked in 24th position out of 27 participant countries. You can watch again Electric Velvet performing Still In Love With You in the following video.