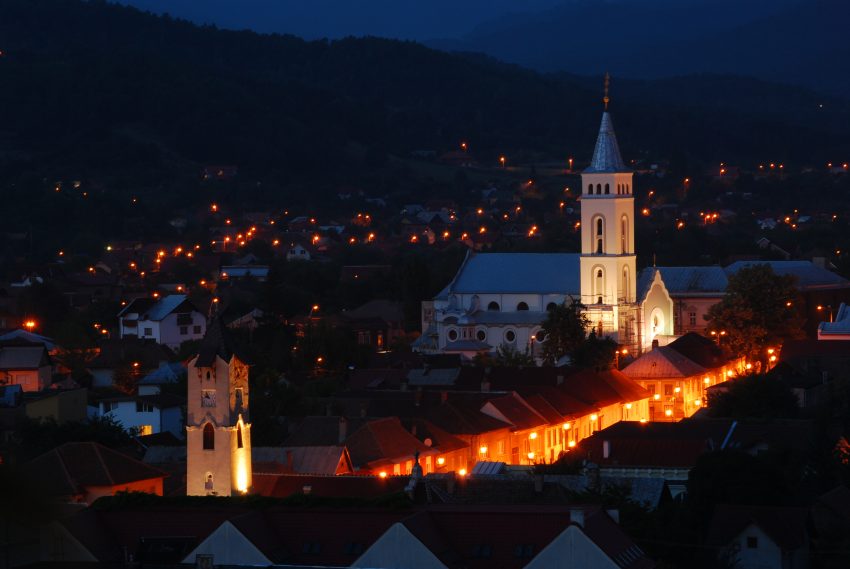 The Romanian national broadcaster TVR has revealed more details about this year's national final. TVR has announced that Baia Mare will host the semi-final and the final of Selecţia Naţionala 2016.
TVR's decision not to hold its national final in Bucharest but in Baia Mare comes as part of a policy by the public broadcaster to hold such events outside the capital. Baia Mare is located in the north-west of Romania and is the seventeenth largest city in the country. The shows will be held at the city's Lascăr Pană Sports Hall to a live audience of about 2,000 people. Contrary to previous years, this edition of Selecţia Naţionala will be comprised of two shows, a semi-final on March 4th, followed by the final on March 6th.
TVR also mentions that, despite the financial problems it is facing, the Eurovision Song Contest remains important to the broadcaster.
Romania in the Eurovision Song Contest
Romania has participated in the Eurovision Song Contest seventeen times, debuting in the 1994 edition. With a total of five top-ten placements, their best results have been two third places, in 2005 with Luminita Anghel & Sistem performing Let Me Try and in 2010 with Paula Seling & Ovi performin Playing With Fire.
Romania, along with Greece, Russia and the countries that automatically qualify for the final, has never failed to make it to the grand final since the introduction of the semi-finals in 2004.
Last year in Vienna, Voltaj was placed 15th with De La Capat, a song about parents leaving their children back home in Romania while they have to head towards the West in search of work. Enjoy once more below.