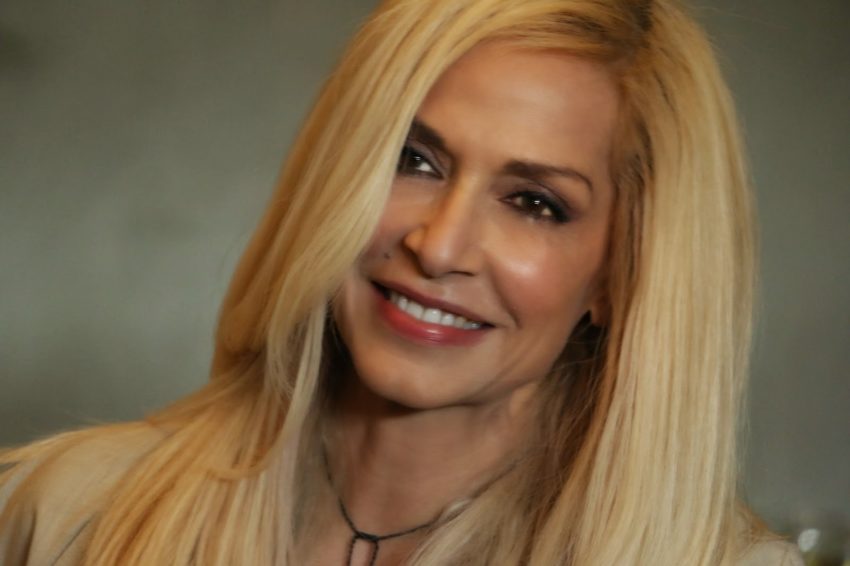 Anna Vissi's sister and mother lost their houses as they were completely burnt in the fires in Greece. The Greek Prime Minister is to be blamed, if you ask the popular Greek-Cypriot artist who represented Greece and Cyprus in the Eurovision Song Contest three times.
The singer who took part in the Eurovision Song Contest in 1980, 1982 and again in 2006,  told to "TV ONE" in Cyprus, her first thoughts when she visited Mati who was hit so hard by the fires, revealing what her family lost in the tragedy.

The first day it was a shock. My family felt that they had lost everything and when they realized they had each other the next day, the material loss was forgotten. It is very tough to lose all your fortune because of the fire but it does not compare the pain of losing your own people, especially when we learned later that still many people were missing. All my relatives, my sister, my mom's house, my sister's family have suffered from the fire. I went to Mati the next day of the fire, where I saw a strange scenery, it was just a normal house and the other house next door burnt. The air that existed was so animated, so intense to take lives in its passage. Of course, it is fault's of the man who runs this country. – Anna Vissi to TV One, Cyprus

#StandbyGreece is the name used for a concert held in Cyprus, where the income went to the people who lost their homes. Anna Vissi took part along with other artists supporting the cause.
Update: At the concert, Ms Vissi elaborated her critic: "There have been many mistakes done. Wrong structure of society mainly. People in positions, they don't deserve to be in, and at the moment does not show that they can live up to the responsibility. No sentiment, not even be there. I do not want to say names because as such times you should not lower yourself as a human. Infact, the opposite. We have to raise above that, and think first on the people who lost their lives… who lost their people.
Our homeland supports our other homeland. A charity concert for the fire victims in Attica, Greece.
While Anna Vissi blames the Greek Prime Minister, it is different with the Cypriot president. Before the concert, Anna met with Nikos Anastasiades, who thanked her and praised her contribution.