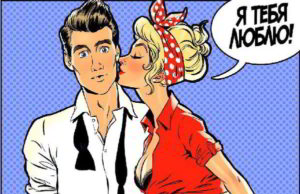 Alexey Vorobyev's new release is on the way to become a smash hit in Russia. "Ya Tebya Lyublyu" (I Love You) became the most popular song in the "pop" section of the Russian iTunes just two hours after its release. Also known under the name Alex Sparrow, Alexey represented Russia at the Eurovision Song Contest 2011 in Düsseldorf, Germany.
Alexey Vorobyev was pleasantly surprised to find out that the new single Ya Tebya Lyublyu exceeded all expectations. The artist shared this joyful news on his Instagram account. He scored a top position at the Russian iTunes pop section after just two hours. He also added that no one had before succeeded in achieving that success in such short time.
Compared to his result at the Eurovision Song Contest, this is an unshakable success. Alexey's entry Get You finished 16th, making it Russia's second worst result in the contest after Philipp Kirkorov's 1995 entry Kolybelnaya Dlya Vulkana (Lullaby for a Volcano) scoring 17 points.
Ya Tebya Lyublyu is performed in the best traditions of Vorobyov, in a positive pop genre. The song is slightly mocking, to some extent naive, but again – about love. You can't help singing and dancing along to it. The singer is ready for a sacrifice for the sake of love.
You can listen to the song in the clip below: