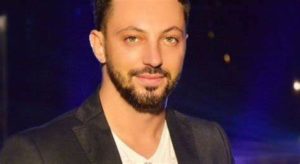 Last night in Albania  after the two semi finals were held of the Festivali i Këngës 58 the finalists were announced. On Sunday December 22, the twelve acts will compete one more time in the hope of representing Albania at the Eurovision Song Contest 2020 in Rotterdam.
Two semi finals were held on December 19 and 20 but instead of announcing the finalists during the shows, we were kept in suspense for a bit longer. In the end twelve acts, including a sixteen year old new comer to veteran rock stars will compete in the final.
The Finalists
Albërie Hadërgjonaj – Ku ta gjej dikë ta dua
Albërie is an experienced singer in Albania. She was born in 1974 and had great success with the song Lozonjarja. She represented Albania at the World Music Festival in 2000. In 2015 she won the show Dance with her partner Vesel Kurtishaj.
Arilena Ara – Shaj
Following her win in the second season of X Factor Albania in 2012/2013, Arilena has become a huge star in her home land. Born in 1998 in Shkoder, she has previously released 12 singles. She was a coach in the last season of Voice Kids Albania.
Bojken Lako – Malaseen
Bojken was born in 1975 and is a veteran rock star in Albania. He has participated in this contest many times, the last time being in 2018 where he did not place with the song Jeto Jeten. He  has released two albums.
Elvana Gjata – Me tana
Elvana is considered to be one of Albania's biggest stars having had much success in the entertainment industry. Born in 1987 she released her first album Mames in 2007 to great acclaim.She has also released many singles and is considered one of the favourites to win the show.
Era Rusi – Eja Merre
Era came second in the festival in 2006, beaten by Luiz Ejili. She was born in 1985. Era has also released many singles in Albania with varying degrees of success.This will be the fourth time she has tried to represent Albania at Eurovision.
Gena – Shqiponja e lirë
A little fun fact about Gena is that he is banned from entering the United States for not paying taxes he earned there while performing a series of concerts. Gena wa born in 1971 real name Briken Lito.
Kamela Islamaj – Më ngjyros
Kamela finished third in the 48th edition if the festival. She was born in 1987 in Korca in southern Albania. She started her career in 2004 and has appeared on Albanian Idol and the show Top Fest.
Olta Boka – Botë për Dy
Olta represented Albania in the Eurovision Song Contest in 2007 when she was just sixteen years old. Her career has continued since then with appearances in stage musicals like Notre Dame, and she has released several singles.
Robert Berisha – Ajo nuk është unë
Robert's first two recordings MIA (Made in Albania) and How To Play set him on the road to stardom in 2016. Robert was born in 1978 and is married to Nora Istrefi, another popular singer in Albania.
Sara Bajraktari – Ajër
Sara will be the youngest performer in this years contest, being only 16 years old.Sara has been singing since she was in primary school and has entered many local competitions,
Tiri Gjoci – Me gotën bosh
Tiri was born in 1993 in Kavaje, He rose to stardom when he won the fifth season of the Voice of Albania.in 2016. His last release in 2019 was Kujtimet.
Valon Shehu – Kutia e Pandorës
Valon is a bit shy on revealing his birth year but has been performing around Albania  a bit with his band. Obviously he has impressed Albania's 2018 entrant Eugent Bushpepa who composed this song especially for Valon.