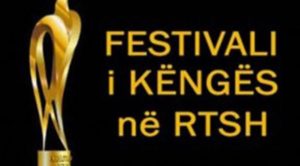 Festivali i Këngës 55 participants were revealed last night by the Albanian National Broadcaster during the main news edition. Twenty Four acts will fight in December to represent Albania in the 2017 Eurovision Song Contest, with former participants and song writers as well as hot favourites returning to the contest.
New month means new Eurovision news and Albania, early as usual, presented the twenty-four acts that made it to the 55th edition of their long running song festival during the main news edition of RTSH, the country's public broadcaster. Who will take the trophy though? Only time and jurors will tell.
The 55th edition marks the return of Linda Halimi, a hot favourite to win the competition this year. Former participants, Flaka Krelani and Rezarta Smaja, both coming close to representing Albania last year, are back for another chance. Well known composers and lyricists to Festivali i Këngës and to Eurovision fans, Agim Ndoci, Edmond Zhulali, Pandi Laço&Adrian Hila, bring yet new works to this edition.
Festivali i Këngës 55 participants
1) Albulena Jashari
Fjalët Ia Lë Zemrës
Music: Marsela Çibukaj, Briz Musaraj
Lyrics: Gerald Xhari
2) Classic BOYS
Dashuria Për Jetën
Music: Endri Sina
Lyrics: Saimir Braho
3) Dilan Reka
Mos Harro
Music: Edmond Zhulali
Lyrics: Agim Doçi
4) Edea Demaliaj
Besoj Në Ëndrra
Music: Fabian Asllani
Lyrics: Edea Demaliaj
5) Edona Vatoci
Mirëmëngjës
Music: Edona Vatoci
Lyrics: Edona Vatoci
6) Elson Braha
"Edhe Një Herë"
Music: Adrian Hila
Lyrics: Pandi Laço
7) Erlind Zeraliu
Dhimbja E Gëzimit"
Music: Vasil Tole
Lyrics: Fatos Arapi
8) Fabiola Agalliu & Agnesa Çavolli
Shkon E Vjen
Music: Sokol Marsi
Lyrics: Fabiola Agalliu
9) Festina Mejzini
Atje Lart
Music: Eriona Rushiti
Lyrics: Eriona Rushiti
10) Flaka Krelani
S'dua T'Flas"
Music: Qëndrim Krelani
Lyrics: Qëndrim Krelani
11) Franc Koruni
Macka
Music: Franc Koruni
Lyrics: Franc Koruni
12) Genc Salihu
Këtu
Music: Genc Salihu
Lyrics: Genc Salihu
13) Linda Halimi
Bota
Music: Klodian Qafoku
Lyrics: Gerald Xhari
14) Linda Rukaj
Vija E Lumit
Music: Linda Rukaj
Lyrics: Linda Rukaj
15) Lorela
Me Ty
Music: Alban Kondi
Lyrics: Turjan Hyska
16) LYNX
Sot
Muzika: LYNX
Lyrics: LYNX
17) Luka & Serxhio Hajdini
Koha Plaket
Music: Serxhio Hajdini
Lyrics: Luka Hajdini
18) Neki Emra
Dashuri Dhe Urrejtje
Music: Neki Emra
Lyrics: Albatros Rexha
19) Orges Toçe
Shi Diamantësh
Music: Orges Toçe
Lyrics: Orges Toçe
20) Rezarta Smaja
Pse Prite Gjatë
Music: Xhevdet Gashi
Lyrics: Arsim Bujaku
21) Tiri
Më Zgjo
Music: Enis Mullaj
Lyrics: Sokol Marsi
22) Yll Limani
Shiu
Music: Yll Limani, Ilirjana Blakaj
Lyrics: Yll Limani, Ilirjana Blakaj
23) XUXI
Metropol
Music: Genti Lako
Lyrics: Ana Gramo
24) Xhesika Polo
"Eva Jam Unë"
Music: Marko Polo
Lyrics: Alex Seitaj
Albania was represented by Eneda Tarifa in the 2016 Eurovision Song Contest but the singer did not manage to get the country a ticket for the Grand Final. Check Eneda perfroming her 2016 entry Fairytale in our video from Stockholm below.