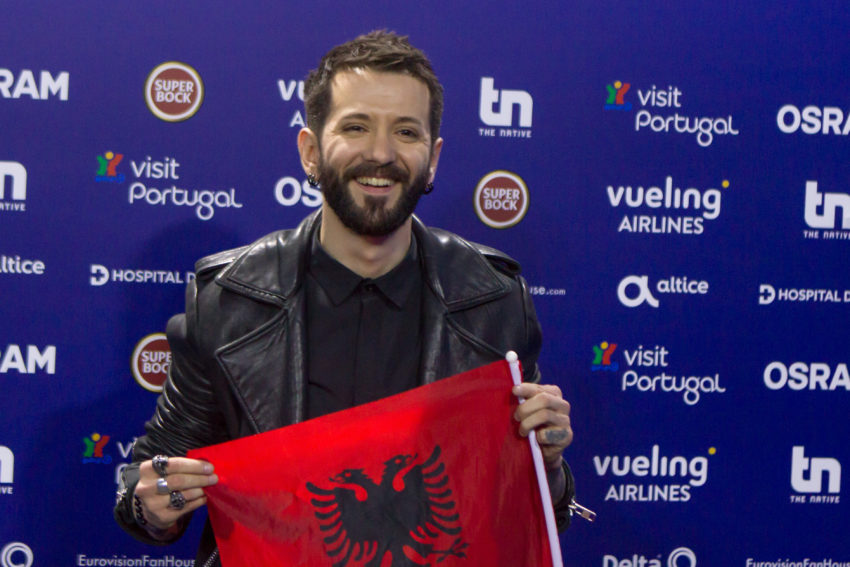 22 participants have been revealed for Albania's national selection Festivali i Këngës. In the days 20th – 22nd of December, the country will pick its 2019 Eurovision Song Contest representative.
Eugent Bushpepa finished 11th in this year's Eurovision final. That was Albania's best result since Rona Nishliu came 5th in 2012. Who will follow in Eugent's footsteps? A few intense days, just before many celebrate Christmas, will decide that.
54 songs were submitted to broadcaster RTSH. Those have been cut down to 22 who will compete in two semi-finals on the 20th and 21st of December 2018. On the 22nd of December, the lucky finalists will battle it out with the winner getting to represent Albania at the 2019 Eurovision Song Contest held in Tel Aviv, Israel.
57th Festivali i Këngës participants
Aurel Thellimi – Të Dua Ty
Bojken Lako – Jete Jeten
Bruno Pollogati – Nuk Ka Stop
Dilan Reka – Karma
Eliza Hoxha – Pengu
Elona Islamaj – Në Këtë Botë Kalimtarë
Elton Deda – Qetësisht
Eranda Libohova – 100 Pyetje
Gjergj Leka – Besoj
Alar Band – Dashuria Nuk Mjafton
Jonida Maliqi – Ktheju Tokës
Kelly – A Më Ndjën
Klint Collaku – Me Jete
Klodiana Vata – Mbremje E Pafund
Kujtim Prodani – Babela
Lidia Lufi – Rrëfehem
Lorela Sejdini – Vetmi
Marko Strazimiri & Imbro – Lejla
Mirud – Nënë
Orgesa Zaimi – Hije
Soni Malaj – Do Vij
Vikena Kamenica – Natën E Mirë
Albania at the Eurovision Song Contest
Back in 2004, Anjeza Shahini secured Albania a 7th place in their Eurovision debut. Today, her song The Image Of You, still stand as the second best the country did at Eurovision. Rona Nishliu came 5th in 2012 (best Albanian result), and last year Eugent Bushpepa and his Mall came in as 11th, and snatched the third best.
In their 15 participants, the country has made it to the final 8 times. When Eugent did so this year, the country had failed the two previous years.
In the video below, remind yourself of the strong voice from Eugent Bushpepa. This performance of Mall is from Eurovision In Concert 2018 in Amsterdam, the Netherlands: