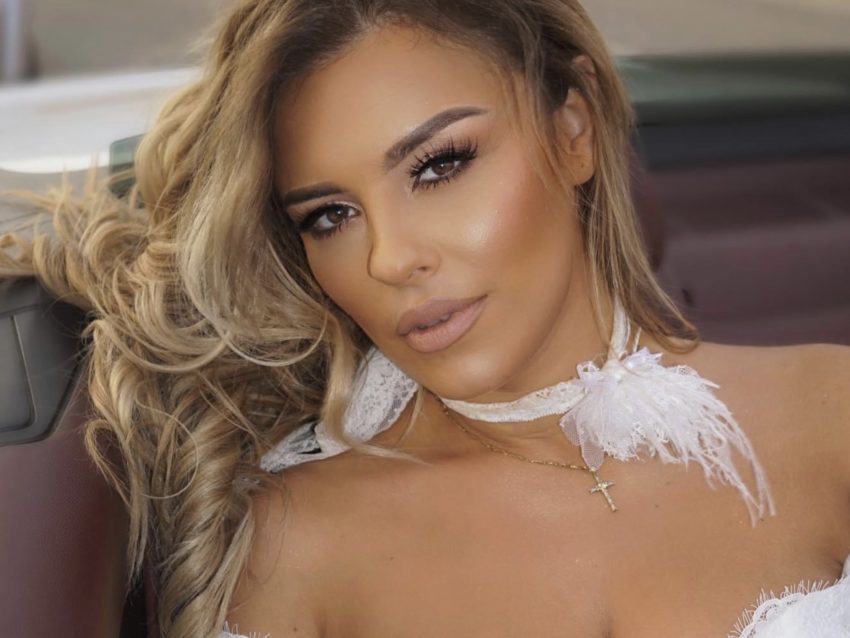 Anxhela Peristeri and Albanian Television (RTSH) have just released the video for 'Karma', the song that will represent Albania at the Eurovision Song Contest 2021.
Anxhela won Festivali i Këngës 59 on 23 December 2020 with the song Karma. This follows Arilena Ari who had won the previous edition, but did not get to Eurovision, due to its cancellation.
Anxhela had previously announced the song would have a different arrangement for Eurovision, and has worked on the song, presented today. Karma was written by Kledi Bahiti and Olti Curri.
Albania will perform in the second half of the second semi-final on May 20, 2021.
Anxhela Peristeri – a brief biography
Anxhela Peristeri was born in Korçë, Albania's eighth largest city, on 24 March 1986. She attended school in Tirana, but moved to Greece after leaving school.
Anxhela first tried to represent Albania in 2001, with the song, Vetëm ty të kam but was unsuccessful.
Five years later she won Your Face Sounds Familiar, and in 2017 won another popular Albanian competition, Kënga Magjike with the song E Çmëndur.
Last year she finally won the Festivali i Këngës 59 with the song Karma and will represent Albania at the Eurovision Song Contest 2021.
Albania At The Eurovision Song Contest
Making their debut in 2004, the winning song of Festivali I Këngës 42 was Dua të jem imazhi yt by Anjeza Shahini. Translated to The Image Of You, she placed 7th in Istanbul, Turkey.
In the following seven years, Albania failed to qualify to the final thrice, and came 16th and 17th twice.
In 2012, Rona Nishliu gave Albania its best result to date with Suus which finished 5th.
Since then the ladies of Albania have either failed to qualify, or finished in 17th place.
Eugent Bushpepa gave Albania its third best placing in 2018, by finishing 11th with Mall.